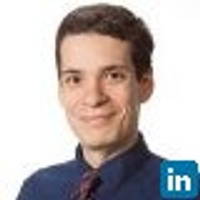 Matthew Smith
I am a senior ABAP developer with over a decade of experience. I have been involved in multiple projects in the SD, Materials Management, FI, and HR areas. During this time, I was also in support of several VB6 applications that I upgraded to VB.NET applications in the SD area. I supported SQL databases that kept the SD data for truck related data. From there, I moved on to support a home grown material master system, which required a lot of maintenance and enhancements during the life of it. I also worked on several company acquisitions, by loading the material master data. I now currently work at Aflac and I am in the financial and HR areas. I am beginning to work as a data architect, learning all of the inputs and outputs of our current SAP system and will ultimately be the gate keeper for any external systems accessing our SAP system.
Solutia Chemical Aquisition
Eastman Chemcial Company acquired several companies. One of them was Solutia Chemicals. The requirement was to move Solutia's SAP master data into Eastman's SAP system. My portion of the project was to import Solutia's material master data into Eastman's. I developed the ETL solution. This was an automated solution that would extract master data from Solutia, transform the data to match what was needed in Eastman's system, and automatically load the material master data into Eastman's system. The program was also able to automatically number the materials based on material type, or be programmed to assign material numbers.