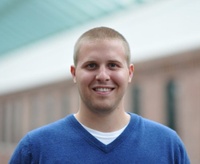 Matthew Rheault
Hi there, I'm Matt. I'm obsessed with front-end web development.
$20.00
For every 15 minutes
I've been obsessed with front-end for 10 years now. I can't remember the last time I went 24 hours without checking mozilla or chromium's devblog. And I eat a lot of burritos. Perhaps too many burritos. I currently spend my time writing JS as a sr. software engineer @ HubSpot
Eastern Time (US & Canada) (-05:00)
English
I have specialized in writing front-end code for 10 years now. For 8 of those 10 years I've written quite a bit of javascript, with a mix of other stuff (html, css, java, c++, php, mysql). For the last 3 years however, I've spent nearly 100% of my time writing javascript at scale for a public tech company. Lately I've been doing stuff with service workers. Here's a simple web app I built using a service worker. https://www.whataremybrowserextensionsdoing.com
I've developed hundreds of production websites. I worked at a creative web agency for a few years pumping out custom built websites, and freelanced for 4 years or so doing much of the same. I've also contributed to a few books on a responsive web design.