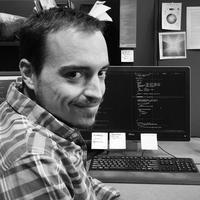 Matthew Molnar
Full Stack Web Application Developer
$20.00
For every 15 minutes
Work Development Blog: http://rootinc.github.io/ Personal Blog: http://io2g.com GitHub: https://github.com/mattcodez Twitter: https://twitter.com/matthewmolnar3 E-mail: Matthew.Molnar@gmail.com I'm well versed in full stack web application development with ten years experience. Throughout my career, I've been responsible for all aspects of development and support, back-end, front-end, server maintenance, deployment, database design, etc. I've often led teams in the adoption of new technologies and business endeavors. I love seeing products and services being effective for people and disruptive change in the tech ecosystem.
I've been building front-ends for web applications for over a decade. It has forced me to learn the ins and outs of JavaScript.
I've worked on small to medium size (10M rows) databases spanning over 1 thousand tables and 10k+ lines of stored procedures and triggers. I've off-loaded intensive server side tasks implemented imperatively to SQL queries providing 100x performance gains.
I've nearly always been responsible for both the front and back-end of web applications for my entire career. Down to server administration and web software installation, to database design, to server side implementation and finally to the front-end.
Average Rating
5.0
(2 ratings)
Very good at explaining things. Recommend!