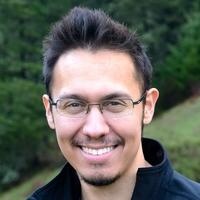 Matthew G.
I use technology to enrich people.
Average Rating
5.0
(62 ratings)
May 2017
This was our first time with Codementor. Mathew was a fantastic coding mentor for our son. Very patient!
Apr 2017
Matthew's truly remarkable. I almost didn't write this review because I don't want other people to tie him up.
Matt is an awesome mentor! :) I learned a ton from him and he's great at explaining. :))
Very helpful, excellent mentor
Matt is highly competent and professional. Also, he is very patient and has excellent communication skills. Matt is reliable and he showed a lot of flexibility to help me on a short notice. Looking forward to working with him again!
Matthew helped me solve an issue that no one else was able to help resolve. Top notch in a bind!
Worth every penny. Matthew is extremely knowledgeable; clearly an experienced professional. Thanks!
Great start to what I expect will be a long-term mentor relationship.
Awesome support - went the extra mile!
Mar 2017
Matthew is top notch. He wants to make sure you come away feeling empowered and knowledgeable.
He helped me with a hiring insecurity related to a bad experience and I feel like a new person.
Matthew worked hard to get my issue solved
Took time in the "free portion of the session" to understand my issue straight away. Short Sweet and Spot-on support.