Find a mentor

Web Programming

Mobile App Programming

Programming Languages

Data Science /Engineering

Database /Operations

Others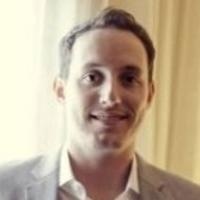 Matthew Angelini
Senior Consultant at Levvel
$25.00
For every 15 minutes
I am a very experienced front-end developer who has built enterprise level products in most of the front-end technologies and have over a decade of experience in development. Currently a Senior Consultant at a software consulting firm in Charlotte, NC. Previously studied Computer Science at Clemson University.
Have lead and completed multiple projects using AngularJS and components dealing with AngularJS.
Lucky enough to find it when it first came out, have been using it for years and years! Currently have a sports chat website that has over 2.5 million posts using Firebase as the back-end/database!
I have done every component over and over, and even how to use jQuery properly in frameworks (IF IT APPLIES ONLY!)
React
- 2 years experience
Have built out multiple applications using React and occasionally Redux... usually built with Firebase as the back-end but can also do HTTP requests.
Have built out a few iOS applications using React Native.
Been working with it since it came out using transpilers.
Ionic
- 2 years experience
Have built out a few apps using Ionic, which is more or less Angular through and through.
Used on almost every front-end project I have ever done in the past few years!
I am not the best artist, definitely more of an engineer, but have a decent amount of experience in sketch mocking up iOS applications specifically.