Find a mentor

Web Programming

Mobile App Programming

Programming Languages

Data Science /Engineering

Database /Operations

Others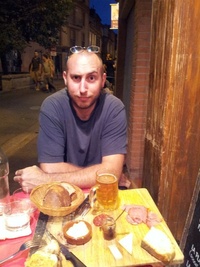 Matthieu Berjon
Python developer / audio and machine learning expert
First steps with Portaudio
For quite some time, I'm thinking about creating an open source hearing aid project. Reinventing the wheel is very useful for learning but in such big project, I need to rely on some libraries. Maybe my choice at this stage is the wrong one for the aim of the system, but I have to begin somewhere. This means, to handle the sound card driver (I/O management), I choose the C library Portaudio.
Python Release Preparation
I'm working on few personal projects mainly written in python and even if I work alone I try to adopt good practices all along and I'm trying to improve my flow related to the release part. In open source, it's often said "release often,release early", nothing can be perfect from the start, especially when you are are a junior working alone, many things can be improved but having feedback is important to make these improvements.