Freelance Material design Developers Available for Hire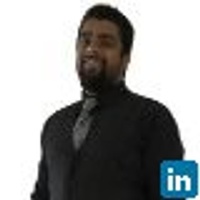 Hire Now
Freelance Material design developer in Toronto, Canada
An Android Expert with a range of experience at Development Studios, Banks and Start-ups.
I have always been obsessive over the User Experience, and since Google has put a focus on Material Design, I have continued to integrate as many of it's elements and design concepts into my project as time and budget allowed. I believe that the finer details in the UX are what keep users engaged and returning to use this app over another that provides a similar service. UX is a passion of mine, and

Material Design

is how I fulfill it!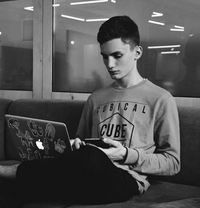 Hire Now
Freelance Material design developer in Aalborg, Denmark
Mobile Dude
Complained about CoordinatorLayout behavior? ContextlualActionMode? Cards, drawers, tabs and bars? Just ask Bohdan.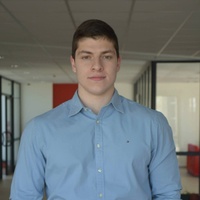 Hire Now
Freelance Material design developer in Yambol, Bulgaria
Web Software Engineer experienced in Angular 5 and Ruby on Rails 5 | Founder of Centroida | Pluralsight author
Hristo has five years of experience managing and developing software development projects using web technologies. He has trained over 20 people in software engineering and written over 60,000 words in guides on Pluralsight. Apart from expertise in software engineering and software architecture, Hristo has an extensive background in business. He has consulted companies from different industries and created digital strategies that are custom-tailored to their needs. He has graduated the American University in Bulgaria with B.A in Computer Science and Business Administration. He was founder and president of The Hub - a student club that gathered students interested tech entrepreneurship, software development and innovation. The club hosted workshops on different technologies, organized fi...
Hire Now
Freelance Material design developer in Miami, United States
Solutions Architect
Passionate about software from DevOPS to Quality Assurance, from Developer to Architect with the right amount of business skills, marketing and sales. Specialties: Distributed Application Design, Object Orientated Programming, AngularJS, REST API Design, PHP, MySQL, PhalconPHP, MongoDB, Python, Flask, Zend Framework, Linux Administration, Symfony, Quick Test Professional, WatiN/R, Magento, Wordpress, Adobe & Microsoft Suite, MacOs, Amazon Web Services, Google Cloud, VMWare and more. Large Scale Software Development Strategies, Center for Disease Control regulations and reporting guidelines. Health Information Exchanges, Direct Secure Messaging, HIPAA Regulations and Meaningful Use guidelines. Experienced in successfully negotiating and implementing new technologies in change-advers...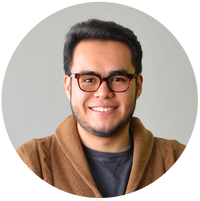 Hire Now
Freelance Material design developer in Mexico City, Mexico
Data and Software Engineer
Hello! I'm a Data and Software Engineer with degrees in Mathematics and Economics. I co-founded Datata to help organizations be data-driven, and I was National Data Science Co-Champion for a contest organized by Mexico's Presidential Office in 2014. I wrote "R Programming by Example", I'm currently working on CVEST, a platform for cryptocurrency investing, and I'm interested in Web Applications, Distributed Machine Learning, and Blockchains. You can contact me through my personal website. Personal website: https://otrenav.com CVEST, cryptocurrency investing platform: https://cvest.tech Datata, consulting and development firm: https://datata.mx "R Programming by Example" book: http://links.otrenav.com/r-programming-by-example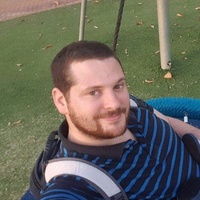 Hire Now
Freelance Material design developer in Jerusalem, Israel
Developer, Architect, Development Manager, Thinker
A passionate, responsible and committed entrepreneur, technologist, architect and development manager, proficient in multiple server and client technologies, with experience in managing and leading a large agile development teams to produce robust and high quality enterprise products.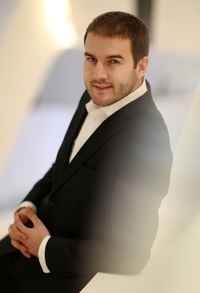 Hire Now
Freelance Material design developer in Belgrade, Serbia
Full Stack Developer
I am an experienced full-stack software developer with over a decade in the field, primarily on both sides back-end and front-end development for web applications. My specialties are debugging, software design, refactoring legacy code, adding automated tests, and automating builds and deployments, improving UX and UI.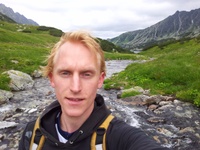 Hire Now
Freelance Material design developer in Amsterdam, Netherlands
Freelance Software Engineer
Adventurous ideas motivate me to explore new possibilities. Besides that I have an eye for detail and quickly have a strong commitment to achieve high quality. In my work this leads to technological advance. Modern art that involves technology can inspire me. It is important for me to work on something that I believe is a beneficial contribution to the world. Keywords: Analytical, Perfectionist, Technical, Adventurous, Helpsome, Curious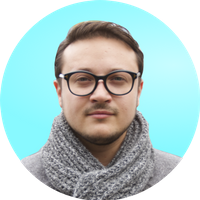 Hire Now
Freelance Material design developer in Nizhniy Novgorod, Russia
UX/Product Designer & UI Developer with 10+XP
Im expert UI/UX developer and designer with 9 years experience in design and 4 years in development. I'll be glad to help you with ui/ux for mobile and web apps. Also im professional coder.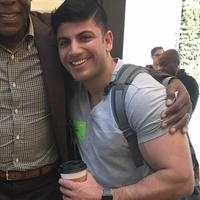 Hire Now
Freelance Material design developer in San Francisco, United States
Lead iOS and Android Engineer @ One Inc. Made an app that hit Top 10 on Social. San Francisco Bay Area Native :)
Lead Mobile Engineer specializing in both Android and iOS. An eye for design with expertise in Sketch. Extensive background in theoretical computer science and machine learning projects. Background in biology, chemistry, and computer science. Have won several awards, placing 1st in Startup Weekend, 1st at a AT&T Mobile Hackathon, and winning $10,000 at the Global Finapps Hackathon for fintech. Enjoy working on startup or hackathon ideas.
Hire Now
Freelance Material design developer in Delhi, India
SDE at Zomato, Mentor at Google Summer of Code with KDE
I am a full-time PHP/JS developer. I work at Zomato and work on their live website www.zomato.com I was Google summer of code mentor 2016 for Organisation KDE. I did my intern with Google summer of code under organisation KDE in 2015. I also worked for various startups where I worked on e-commerce platforms and custom MVC PHP frameworks.
Hire Now
Freelance Material design developer in Louisville, United States
Lead Developer
I have been a full stack software developer for 8 years. Most of that time I have been a lead developer. I have worked on several different SaaS applications including a CMS for an enterprise client, purchase management software, and health record systems. I am proficient in full stack development with a focus on PHP and Javascript. I really enjoy developing apis and using frontend frameworks like Angular and React. I also spend my free time working on virtual reality. As much as I enjoy to program myself, I also enjoy teaching other people how to code. I get a lot of satisfaction in hiring junior developers and training them to senior levels.
Hire Now
Freelance Material design developer in Zurich, Switzerland
Senior Front-end developer
I am a front-end web developer with a love for all things JavaScript and an eye for good design. I enjoy discovering new coding techniques, learn about new web technologies and love to create beautiful and functional websites and apps.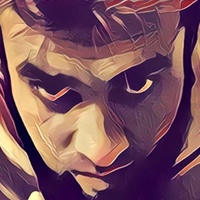 Hire Now
Freelance Material design developer in Faisalabad, Pakistan
Senior UI/UX Designer & Front-end Engineer
Software Engineer & Multimedia Artist Specialties: Design and Development. User Interface/Experience and Scripting. Tools && Tech || Languages: : Photoshop, Illustrator, Dreamweaver, sass, Less, Node.js, ionic, Javascript, Jquery, cordova, HTML5/css3 , Php, Flash As3, Javascript, Jquery, jMobile , angular JS, phonegap.... OS: Mac And Windows. Note: I usually reply instantly but if not replied, please i might be sleeping or away. :) Cheers
Hire Now
Freelance Material design developer in Lagos, Nigeria
Full-stack web/mobile developer. Machine Learning enthusiast.
Experience programming in different languages, making applications for web, mobile and desktop. I have worked in startups as well as established companies, and use a combination of Javascript (JQuery/Angular/React), ABAP, Node, Ionic, Python and PHP. I believe in sharing knowledge with others, and like helping people solve their problems Additionally, I am a functional SAP PS/BI Consultant and Machine Learning enthusiast.
Need to Hire a Senior
Material design
Developer?
Get Started
Are You a
Material design
Developer?
Get paid while making an impact. Become a Codementor for the next wave of makers.
Apply Now