Find a mentor

Web Programming

Mobile App Programming

Programming Languages

Data Science /Engineering

Database /Operations

Others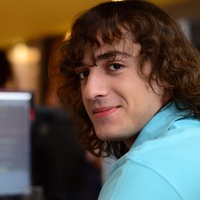 Mateja Trifunovski
$10.00
For every 15 minutes
Front end development is my passion, it got me into this job and I am mainly focused on it. I have developed various websites and web applications using many different frameworks and libraries. Having a great attention for details I execute my work very neatly and precisely.
Having worked the most with this language, even though it's constantly evolving, I feel like I've mastered it. I am constantly trying to avoid the use of frameworks and libraries when not needed and instead utilize the power of javascript. I have also worked with various Javascript frameworks and libraries.
During the past year I have worked on several projects which involved this library, and have mastered it during that time. I am currently using this library for building a web client for a email service, and am in progress of building a mobile app with React Native
Being a frontend developer I have worked extensively with both of these technologies and have got acquainted with the good and the bad parts of them. Have also been using libraries as SASS, LESS, templating systems like Twig, EJS, Pug (jade). And also used frameworks like Boostrap, Materialize and Foundation.
Even though I am mainly focused on frontend development, I have been involved in implementing the backend for some of the web applications I have worked on. So far I have mostly worked with Node.js, PHP and Java languages.