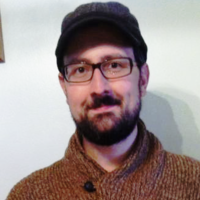 Mason McCuskey
$40.00
For every 15 minutes
I'm a professional Xamarin developer, certified by Xamarin itself (now part of Microsoft), with over a dozen apps in both the app store and the play store... some native, some Xamarin.  I've written apps in Objective C and Swift, for iOS, and in Java for Android, but switched to Xamarin when it was first released because it's so much better.  I have over 10 years experience in full-stack mobile software development - I've led teams of developers (from 2-16) through conceptualization, design, build, and deployment, through to support and incremental version updates as required. I started my career as a video game developer, and later lead programmer... I wrote C++ code for several Xbox 360, PS3, and PC games. I've also written 2 full books on programming, and have contributed articles to several more.
Full-stack C# for miles, plus experience in Unity3D, and Xamarin.
C c++
- 20 years experience
I've been actively programming in C++ ever since Turbo C++ in the early 90s. I specialize in real-time C++ applications, such as real time rendering, game engines, virtual reality, etc. Also, high performance trading algorithms for the financial services industry.
full-stack mobile development in swift/objective C (iOS), and Java (Android), and C# (Xamarin). PHP, LAMP, WAMP backends.