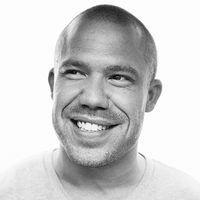 Joey Burzynski
Search Marketing Strategist / SEO Expert / Full Stack Developer / CTO @ MarketKarma
$50.00
For every 15 minutes
I drive revenue. All other metrics pale in comparison. Be it billion dollar brands or startups, I've had the pleasure of crafting online strategies such that my clients achieve the type of revenue gains that garner press. I have over 20 years experience with Internet and web-based technology. My core competencies include web and application development, Amazon Marketplace optimization, affiliate marketing and organic search marketing strategy. I have worked directly on architecting online marketing strategies, both domestic and international, for a number of Fortune 100 brands. As founder and CIO of MarketKarma, I oversee organic search strategy for all enterprise accounts and work to create innovative solutions to assist retailers in tackling their online marketing challenges. Selected Clients (Past & Present): Ace Cash Express, Athleta, Banana Republic, Blockbuster, Buckle, CheapCaribbean, Diesel, Ebates, Fossil, Gap, GiftCardMall, Gold's Gym, GUESS, Horchow, JCPenney, Old Navy, Oriental Trading Company, Piperlime, Red Envelope, Sacha Cosmetics, Smart Bargains, Williams-Sonoma Connect with me @: Email: joey@marketkarma.com Direct: (469) 333-0008 Skype: ResistedNormalcy Quora: https://www.quora.com/profile/Joey-Burzynski StackOverflow: https://stackoverflow.com/story/seo
I consider SEO a core competency. I have over 15 years of experience in the technical aspects (and common challenges) of organic search programs, especially as it relates to e-commerce and enterprise retail. I've personally architected programs and software solutions that generated annual revenues in excess of $100M.
Have used Ruby primarily for web scraping, natural language parsing, and pre-rendering dynamic content (such as e-commerce) for ideal SEO presentation.
Have experience with basic operations (find, insert, update, transform) as well as more complex query design.
Redis
- 3 years experience
Have a fair amount of experience with Redis usage and management. General familiarity with Lua scripting.
Have experience with basic operations, working with remote repositories (branching, cloning, pull requests, issue/commit references), and general troubleshooting (state management, merging strategies, purge/cache)
I've used DigitalOcean since their inception. Exceptionally familiar with their platform, its respective services, options, and configuration.
When a server is required, I use Ubuntu.
Nginx
- 5 years experience
Have used Nginx as our "go-to" webserver technology over the last 5 years. Very familiar with administration, configuration, optimization, and troubleshooting.
Familiar with all aspects of the engine, from creation/customization of themes to standard (filters, control flow, iteration, theme, and variable tags) usage.
HTML5
- 15 years experience
Extensive knowledge of HTML, including custom elements per the v1.1 specification.
Github repositories
cardrewards.io
CardRewards.io
Average Rating
5.0
(4 ratings)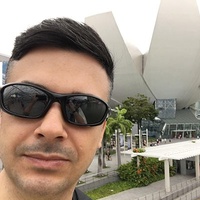 Joey has perfectly laid out his requirements for the task he needed completed and is a great guy to work with, friendly and talkative, would definitely work with him again in future should he need.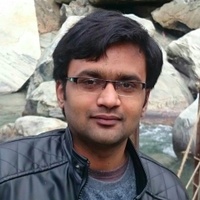 Quite resourceful developer! Got to know about a lot of tools, libraries that I should include in my workflow to make things easier. Very cooperative, because he is himself a developer, he will have realistic expectations about timeframes and tech to be used. It is a very smooth experience to work with him.
Top notch! Joey exceeded all of my expectations and made the process very smooth and enjoyable. Highly-highly recommended!
Joey is excellent. Knowledgable and efficient. I'll be calling on him again shortly.
Joey helped me resolve my issue with Cloudfront. I was making a mistake but did not know where.. His help was invaluable.. and save me some real pain, and enlightened me for the future. Well worth it.