Not looking for Marketing Developers? Find other types of developers: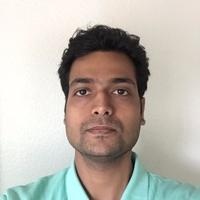 View Profile
Freelance Marketing developer in Jaipur, India
Consultant | Technical Speaker | Startup Founder | Full Stack Developer | Chatbots | AI | Machine Learning | JavaScript | jQuery | NodeJS | AngularJS | MongoDB | MeteorJS | ElasticSearch | Firebase | Android | Ionic | Mocha | Digitalocean | MySQL
** Full Time Consultant, Entrepreneur, Developer. ** ** One Minute Quick Video Intro : https://www.youtube.com/watch?v=ylxt9a-izOw ** Most Searched for Consultant For Chatbots and Voice enabled Apps** ** Have Build Products for Startups and Large Enterprises. ** ** Consult Startups with their Product. ** ** You will not be Charged if i am not able to Resolve your Issue.** **Go Ahead and Schedule a Session with me, I would love to talk to you ! :-) **
View Profile
Freelance Marketing developer in Miami, United States
Solutions Architect
Passionate about software from DevOPS to Quality Assurance, from Developer to Architect with the right amount of business skills,

marketing

and sales. Specialties: Distributed Application Design, Object Orientated Programming, AngularJS, REST API Design, PHP, MySQL, PhalconPHP, MongoDB, Python, Flask, Zend Framework, Linux Administration, Symfony, Quick Test Professional, WatiN/R, Magento, Wordpress, Adobe & Microsoft Suite, MacOs, Amazon Web Services, Google Cloud, VMWare and more. Large Scale Software Development Strategies, Center for Disease Control regulations and reporting guidelines. Health Information Exchanges, Direct Secure Messaging, HIPAA Regulations and Meaningful Use guidelines. Experienced in successfully negotiating and implementing new technologies in change-advers...
View Profile
Freelance Marketing developer in New Orleans, United States
Marketing Developer
I'm a web developer with a focus on technical marketing. In addition to designing and developing high performance websites (both in speed and conversions), I have a strong knowledge of technical

marketing

as it applies to SEO, a/b testing, analytics and more.
View Profile
Freelance Marketing developer in Omaha, United States
I Help Web Designers Learn to Code and Turn Your Code Into a Career
I teach web designers and web developers how to market themselves to get more clients.I teach a 3-step system I've used to bring 1.2 million views on YouTube, 14,728 leads on my email list, and most importantly new quote requests reliably week after week. I've also been fortunate to work on a number of high-profile projects with well-known online business owners like: Lewis Howes, Michael Hyatt, Tim Ferriss, Ray Edwards, Inc. Magazine and more. And, I've worked from home on the internet for over 5 years now. So, if you're looking for someone who can teach you a reliable system for getting new clients so you can work from and earn what you deserve without more free time, then get in touch.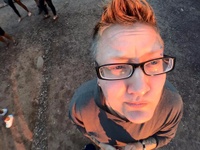 View Profile
Freelance Marketing developer in Surprise, United States
Wordpress Web Designer & Developer. I'm the Tech to your Entrepreneur!
I am a Web Designer and Developer who specializes in Memberium, Infusionsoft, and Wordpress. My clients usually hire me to fill the gap between their website asset and their CRM as I'm well versed in both areas and can easily jump from one to the other. I've been doing this kind of work for 15 years, and have even contracted directly with Infusionsoft and helped 100's of clients with their infusionsoft applications.
View Profile
Freelance Marketing developer in Brookfield, United States
Experienced Freelance SEO Professional with Technical Web Development Background
I provide internet

marketing

and web development services to entrepreneurs, startups & investors to develop SaaS products.
View Profile
Freelance Marketing developer in Frisco, United States
Frontend Consultant
I'm still surprised about what human kind can do and how the nature works. I use this miracle to blow up the frontend universe.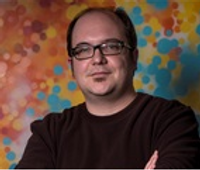 View Profile
Freelance Marketing developer in Toronto, Canada
LAMP Stack - Facebook Marketer - Interview Prep
Senior developer with a focus on online advertising, PHP development, devops, and open source database technologies. Available to assist with mentoring, freelance projects involving anything PHP related, or tied in to the Facebook

Marketing

API. I can also provide interview preparation services!
View Profile
Freelance Marketing developer in Ahmedabad, India
Founder & Marketing Head - OLBUZ, a Google Adwords Partner
Having Google command on online marketing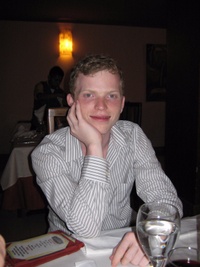 View Profile
Freelance Marketing developer in Newark, United States
Web Design - Graphic Design - Web Development
I am a practicing Web Designer, Graphic Designer, and Web Developer. I help small businesses establish an online presence. Practicing since 2012. More information about me can be found at InfiniteStylesDesign.com
View Profile
Freelance Marketing developer in Amsterdam, Netherlands
Full Stack Developer / Growth Marketer
I was born and raised in Germany but today my home is anywhere between Europe, the Middle-East and Southeast-Asia. New experiences and culture draw me to travel to, and to live in different countries all around the world - With stronger foreign ties come a different, new perspective on all aspects of life and business which I continue to embrace.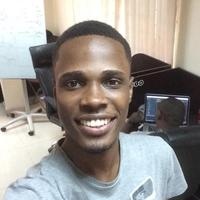 View Profile
Freelance Marketing developer in Lagos, Nigeria
Web Application Developer at INITS Limited
A very hard working and keen person, fun to be with and trust worthy. Plus i have a good sense of humor. Loves One Piece, Naruto and Bleach. Have a great passion for Teaching Programming and Tech stuffs
View Profile
Freelance Marketing developer in Brussels, Belgium
Web Designer
I transform client ideas into beautiful functional design solutions. I'm focused on human computer interaction, user experience and responsive approach. I'm experienced in leading a design team while ensuring design ease-of-use and user satisfaction.
View Profile
Freelance Marketing developer in Romulus, United States
Analytics Consultant for Mixpanel and Segment
I'm an Web Analytics Consultant who helps startups better understand their analytics using tools like Mixpanel and Segment. I can help you with the following: 1. Setting Up Web Analytics Tools Properly Proper setup of tools is important to prevent data corruption and to make sure the data you're working with is correct. 2. Determining the Right Information to Collect It's important to figure out what to track and how it will help you achieve your business goals. Anything else is irrelevant. 3. A/B Testing and Conversion Rate Improvements I can help you determine where you can benefit the most from A/B testing and then help you craft valid tests. 4. Custom Reports and Analysis Sometimes you need an extra set of eyes to understand your data or you need help creating cus...
View Profile
Freelance Marketing developer in Brooklyn, United States
Are You a
Marketing
Developer?
Get paid while making an impact. Become a Codementor for the next wave of makers.
Apply Now