Not looking for Mariadb Developers? Find other types of developers: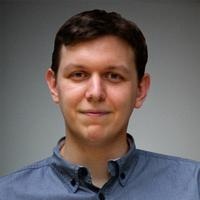 View Profile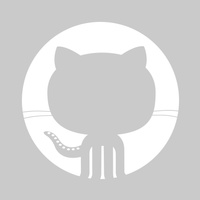 View Profile
Freelance Mariadb developer in Amsterdam, Netherlands
Freelance Javascript Engineer
I am a very focused and motivated programmer. I love what I do and I make efforts to give from me to those that work with me. I always try to find the most modern and the most stable solution available in the market. Since 2005, when I started to learn C, and I had a some PHP and Javascript works. Since then, and as a freelancer and as employee, I have worked on a different projects in Portugal. Since then, I have contributed for a CMS for hotels websites in Ireland, an Electronic Patient Dossier in The Netherlands. Recently, I have been part of the www.kassacompleet.nl, a online payment provider by ING.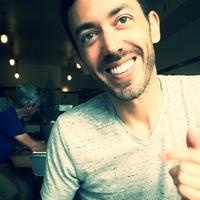 View Profile
Freelance Mariadb developer in Sacramento, United States
Infrastructure Architect at iPyxel Creations
I moved to Maria 3 years ago and haven't looked back.
View Profile
Freelance Mariadb developer in Thiruvananthapuram, India
Director/CEO at Schogini | eCommerce & Web Technologies Expert | Magento Plus Certified
Energetic and focused leader, I have worn many hats – Developer, Consultant, Architect, CEO – enabling me to have the unique ability to manage multi-disciplinary project and navigate complex tasks. I enjoy creating profitable solutions that solve the issue and simplify processes: + Directed cost effective and risk covered solutions for an Auto-Scaled, Cloud Architecture on Amazon AWS Services, to a high-end pottery eCommerce store. Designed and managed the planning & execution of implementing and integrating the solution with the CI/CD pipeline. The overall implementation not only reduced the load time & downtime of the site but also shortened the development to production timelines. + Architected, designed, led and managed planning, delivery execution and project governance of the F...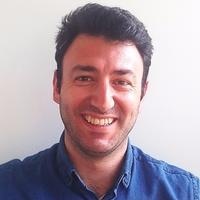 View Profile
Freelance Mariadb developer in Roubaix, France
CTO |> Architect |> Dev |> Open Source BI |> Web
Accomplished Business Intelligence consultant motivated by Big Data and Open Source technologies with more than 10 years of experience in the IT industry, known for a personable approach to clients and co-workers as well as for delivering and implementing advanced software solutions to all size businesses. Always searching an opportunity to apply his knowledge and expertise on a larger scale. Innovative and driven, consistent over-achiever, excellent coordinator and organiser, responsible and efficient project manager.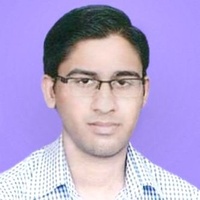 View Profile
Freelance Mariadb developer in Mumbai, India
Full-Stack Developer
I have been working as a full stack developer for about 7+ years. I have experience of consulting for, designing and developing a number of websites and apps. I have experience of shipping products and scaling them.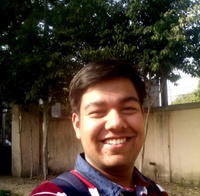 View Profile
Freelance Mariadb developer in New Delhi, India
Node/JS Developer, Hacker & Consultant
I believe that there is no independent knowledge, hence I like to talk on myriad of subjects, besides programming. :) I can assist you with - Web Applications ( Front End / Back End ) - Deployment Life Cycles ( CI, Testing) - Software Development - Code Optimization - Algorithms & Data Structures. - Automation with IoT - Code Maintainenance & Versioning ( Git ) I love hackathons and have been to plenty of them, also won some of them . Currently, I am a Code & Robotics Instructor at DSSM Techno Dynamics. I like to tinker & experiment with different technologies from time to time & I am also a bookworm!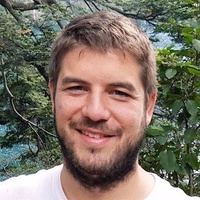 View Profile
Freelance Mariadb developer in Villa Urquiza, Argentina
Full Stack Node.js & React Engineer
Full Stack Web developer, Javascript Engineer & Node.js enthusiast. I've been a developer for the past 13 years. During this time, I developed many complex single-page Web applications combining Javascript with the latest technologies and Web APIs. I've been venturing into Node.js since version 0.1 and made my way into asynchronous logic. I'm sure it has great potential and I'm looking forward to work on projects using this platform from now on. I like having the possibility to research and stay up to date with the latest tech trends so I can innovate and develop stunning products with great functionality, usability and visualizations. I consider myself having critical and analytical thinking, being meticulous, organized and self-motivated. I'm also advocate of TDD and writing clean, ...
View Profile
Freelance Mariadb developer in Boston, United States
UX Designer, Web Developer
I've been designing and developing websites for over 10 years—ever since high school. In this time, I've developed a deep understanding of the Web, obtained entirely through hands-on experience and self-study. Unlike other developers, the Web is more than just a job for me: I truly care about it as a platform. I regularly contribute to the open source community, reporting bugs to projects on Github, browsers (like Firefox, Chrome, Safari, or Opera); and even offering suggestions, whenever possible, to the HTML specification itself. Specialties: • Latest Standards Compliance (HTML5 & CSS3) • Accessibility • Progressive Enhancement • Responsive Design • Branding and Identity • Web Video Production
View Profile
Freelance Mariadb developer in Dublin, Ireland
Senior PHP Developer. Author of Mastering Sass (Packt Publishing)
Founder and Lead Developer at Affinity4.ie, a web development agency in the west of Ireland. Author of Mastering Sass (Packt Publishing), master Sass and Susy to build responsive enterprise-level user interfaces and web applications. Oracle Certified Professional MySQL 5.0 Database Developer with PHP 5.3+. Highly skilled in HTML5, CSS3, OOCSS and CSS preprocessor Sass. Qualified Adobe Certified Associate in Web Communications using Dreamweaver CS5 and Adobe Certified Associate in Visual Communications using Photoshop CS5. I pride myself on keeping up to date with the rapidly changing software across the web design and development fields. Qualifications include: - FETAC Levle 6 Train the Trainer - Oracle Certified MySQL 5.0 Database Developer - Adobe Certified Associate in Visual Commun...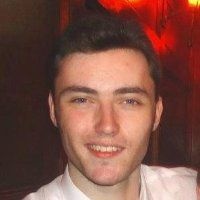 View Profile
Freelance Mariadb developer in Websterville, United States
Expert Web Developer | PHP | MySQL | Javascript | JQuery | Java | SEO | Interviewer
I've been building for the web since I was a teenager and have over a decade of experience -- but you never stop learning in this industry! I'm most often found working with PHP, a language on which multiple high-traffic sites I've managed are built upon, but I have experience and proficiency in a wide-range of technical areas, from server management to cryptocurrency programming. I'm enthusiastic about good quality code, user-experience, and helping people where possible.
View Profile
Freelance Mariadb developer in Brasília, Brazil
Software engineer at Citara Labs
Hi, I'm Lucas! I am a full stack developer with 6+ years of experience. I think that technology is supposed to make people's lives better and I am always studying to improve my knowledge, to overcome new challenges and to do my best in every creation. I consider myself as a versatile learner, and language agnostic. That said, i have a pretty strong background on php, Javascript, golang and clojure. Today, I'm having a very good time at Citara Labs, where i work with IoT on a daily basis. I also own https://devmind.io I used to to research at the university of Brasilia and always loved to help my co-workers there. I have always been a problem solver, and i like to help people out at StackOverflow sometimes as a hobby. I really like to help people, so do not shy away from getting in touch...
View Profile
Freelance Mariadb developer in Ellicott City, United States
Seasoned Software Developer
Database and Software Development Professional with more than 16 years of experience and a solid record of successfully accomplished projects. Possesses both deep technical and project management skills. Has very strong skills in database technologies. Very well versed with SQL across several major RDBMSes.
View Profile
Freelance Mariadb developer in Orlando, United States
Full Stack Engineer
I have worked in the Web Development & Design industry officially for over 6 years now. Proud to have worked on numerous fortune 500 companies, and other well known brands. I mainly work on DevOps stacks, back-end code, as well as front-end. I do it all.
View Profile
Freelance Mariadb developer in London, Canada
Framework Maintainer @ SlimPHP, Software Developer at Mobials Inc.
I am a very active open source software contributor. For the past 3 years I have been primarily contributing to the Slim Framework [php micro-framework]; where I have become a member of the maintership group. I have been able to translate my open-source work into real world applications most notably in my current role at Mobials Inc. I love to grow professionally and personally; which is what makes working in Open Source so rewarding. I constantly deal with other developers of all skill levels to help them use and understand something that I have made.
Are You a
Mariadb
Developer?
Get paid while making an impact. Become a Codementor for the next wave of makers.
Apply Now