Not looking for Marathon Developers? Find other types of developers: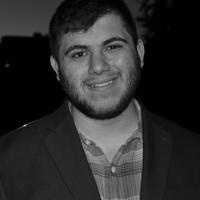 View Profile
Freelance Marathon developer in Rockaway Park, United States
I'll teach you how to build reliable software.
I develop production-grade software as an entrepreneur in Silicon (V)alley. I'll take you from a hobbyist to an engineer who is ready to crush it in the workforce. I'll teach you the basics of software architecture along with — • Python, Django/Flask • Docker, Compose • AWS, DevOps, Lambda • Marathon+Mesos
View Profile
Freelance Marathon developer in Zaragoza, Spain
Systems Engineer and DevOps advocate
I'm a passionate about IT. I really love to understand how each piece engage with each other in this big puzzle Internet and computering is. I don't like to work without having all the understanding needed to analyze and solve any problem in each matter I work with. Those are the reasons why FLOSS (Free/Libre OpenSource Software) is other of my passions, because working with FLOSS allows you to look into any problem until you find the exact line of code that is causing trouble. Those are not the only reasons I love FLOSS, of course. I love working in community, demonstrating the power of the crowd intelligence and making this world a better place. My goal in my professional life is to create some start-ups under my own agile/devop culture influenced convincements, merging b...
View Profile
Freelance Marathon developer in La Chapelle-des-Fougeretz, France
Lead DevOps
I am an experienced DevOps with more than 10 years on the field learning every technology by myself. At first i worked as system administrator in meteoroligical research in France and in Formula One. I spent the last 6 years in telecom, web hosting and startups. . I'm actually helping a french startup building his fully automated and event driven infrastructure on top of public and private clouds. I like spending my time automating whatever can be automated using the perfect tool !
View Profile
Freelance Marathon developer in Panorama City, United States
Full Stack Software Engineer at DataScience
I'm a full stack software engineer working on Node and React-based applications at DataScience. After graduating with an EECS degree from UC Berkeley, I started out as a software engineer working on Hadoop and Java applications at YP. During this time, I also picked up extensive DevOps experience utilizing Docker and Mesos to design a deployment workflow for my team. I later grew closer to the front end of software development by picking up React and ES6 Javascript, as well as earning a front-end developer nanodegree from Udacity in my spare time. I have extensive experience with not only developing scalable, fast backend API's but also with the client side of designing web applications that provide an enjoyable user experience. I'm also a big fan of functional programming, and writing...
View Profile
Freelance Marathon developer in Beirut, Lebanon
In-App Purchase Expert
Need help implementing In-App Purchases on your mobile app? Is your app native, using Cordova or PhoneGap, AIR SDK, something else? I'm your man!
Are You a
Marathon
Developer?
Get paid while making an impact. Become a Codementor for the next wave of makers.
Apply Now