Freelance Mapreduce Developers Available for Hire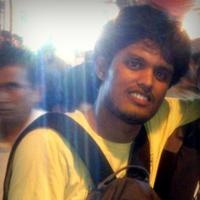 Hire Now
Freelance Mapreduce developer in Bengaluru, India
Senior Data Engineer (Hadoop, Spark, Python, Scala, Java, Nosql, cassandra, Hbase, Kudu, AWS, GCP etc..)
Hire Now
Freelance Mapreduce developer in Foz do Iguaçu, Brazil
A coder who cares about UX w/+15y of experience and published apps. I can help w/ Node, Angular, Meteor, Vue, Swift, Smalltalk
Having covered a wide diversity of problems I can help you to go far with VueJS, AngularJS, Meteor or nodeJS. I'm currently involved in fullstack and mobile projects. Some of them Ionic-based. My favorite thing? JavaScript. Cool unusual languages? Smalltalk. Also doing html5 Single Page Applications. I even made a framework to get really productive: http://github.com/flow-stack/flow. I've implemented http://airflowing.com using Seaside as foundation and my own framework on top of it. It's horizontally scalable and its object database is ACID compliant. Airflowing was a SaaS for service companies. I have a strong bias towards designing User Experiences that makes sense, Design Thinking and fast prototyping. I advise and develop in different startups. My day to day work is to help in rem...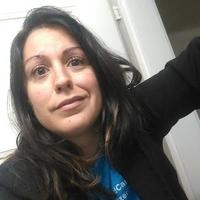 Hire Now
Freelance Mapreduce developer in Frankfurt am Main, Germany
Python expert for Data Applications & Web Dev
I'm a Python and Java/Scala developer, with main focus on Big Data solutions and some full stack web dev experience. I will happily look at your code or system and point out bugs or suggest a better way to do something. Have experience with most popular Python libraries including pandas, matplotlib and numpy. If you want a great code review/refactoring of your Python code, from which you are going to learn and improve as a developer, I am the person to go to. If you have a data transformation that is taking ages, ask me for my help. I have been able to achieve speedups of up to 500x for people here, by using libraries such as pandas in an optimized way and being aware of memory usage patterns. I also am particularly well versed in geospatial data management and the open source proje...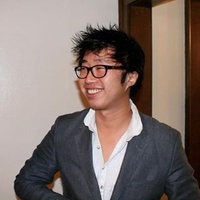 Hire Now
Freelance Mapreduce developer in Burlington, Canada
Fullstack Development Consultant and Entrepreneur
Full stack developer with 10+ years of experience. I have worked in a variety engineering roles (dev, lead, manager) at Zynga, Google and various startups. Currently co-founder of a web/mobile development consultancy: https://leanrocket.io I focus on creating value through high quality products. When tackling new problems, I take the time to effectively communicate and understand potential users and other stakeholders, then clearly define objectives and metrics for success. I execute quickly by prioritizing and cutting features to perfectly align with business needs, while architecting solutions that are maintainable, extensible and scalable. Specialties: startup marketing and growth hacking, team building/hiring, API design, web development, service oriented architecture, dev-ops, d...
Hire Now
Freelance Mapreduce developer in Seattle, United States
ex-Intern at The New York Times and Google. Machine learning and functional programming nut.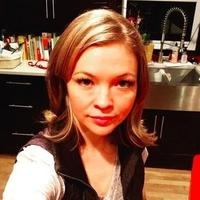 Hire Now
Freelance Mapreduce developer in Alpharetta, United States
Currently Fielding Questions about Hadoop, SQL, Java, Python & Shell Scripting
Experienced Software Developer with a passion for large scale database access and technologies. I have extensive experience as a hands-on programmer (primarily in java, groovy, linux shell scripting), as well as a strong interest in machine learning and advanced analytics (web-scale log aggregation statistics, kmeans, frequent pattern growth). My greatest asset is my ability to collate and digest new data and effectively share the knowledge I accrue with my teammates. Specialties: hadoop, cassandra, hive, mapreduce, puppet, hector api, flume, mahout, sqoop, sql tuning, jstl, el
Hire Now
Freelance Mapreduce developer in Sunnyvale, United States
Over 1 decade of java programming experience on networking, database and distributed systems like Hadoop, Hive, Pig.
Hire Now
Freelance Mapreduce developer in Paris, France
Ruby on Rails addict, I have a passion for tested, decoupled and self explanatory code. I am always ready to face new challenges and would be happy to help you with the knowledge I have.
Hire Now
Freelance Mapreduce developer in Santa Barbara, Honduras
Web developer with 10+ years of experience that range from infrastructure to development
Responsible for IT Infrastructure and Data Center Operations for 10+ years, also been in the entrepreneurship front, but lately, I decided to improve my developer skills and combine them with my previous experience, both technical and non-technical. I have written code in the trenches, led and managed teams. I like to solve problems with software, sometimes hardware, and sometimes by just sitting and thinking and chatting with other smart people.
Hire Now
Freelance Mapreduce developer in Studio City, United States
Director, Engineering at Ranker
Expertise in Java, Spring Framework, NoSQL, Automation, Rackspace, Monitoring and Optimization, DevOps, Ansible, etc
Hire Now
Freelance Mapreduce developer in Ashburn, United States
Data Scientis and Mobile Expert na Azuris Mobile & Cloud Experts
Master of Technology (UTFPR) Bachelor in Data Processing Electronics Technician Developer for over 20 years .... Mono Hacker since 2003 Fluent languages​​: C#, Java, PHP, Specialties: Data Science: Cloud Computing, Big Data, Machine Learning, ElasticSearch, Map Reduce, Hadoop, Recommendation, ,Mahout, Distributed Computing, Research, Software Engineering, AWS, PIG, Cassandra, Sqood, HBase, Hive, Flume. Computer Languages: C#,Java, Php, Ruby, C, C++, Pascal, Boo, Python Mobile Develop with Xamarin Plataform in C# to Android, iOS and Windows Phone Project Management, Agile Teams, Extremme Programming, Scrunm , best practices,Refactor, TDD, BDD, DSL,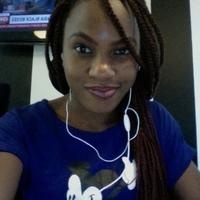 Hire Now
Freelance Mapreduce developer in Lagos, Nigeria
Full-stack Developer at eHealth Systems Africa
A full-stack developer with over three years experience and currently a software developer for the global health informatics division of eHealth Africa where the focus is on building Health care delivery and monitoring systems. Prior to that I was a web developer for Ink Business Design, A digital and business management agency that focused on building apps to meet client needs and requirements. I believe Learning is very vital to achieving success and I enjoy solving life problems with code.
Hire Now
Freelance Mapreduce developer in Lviv, Ukraine
Full Stack JavaScript Developer. Skilled in MongoDB, Angular, React and NodeJS
- Mobile JavaScript React Native, Ionic - Web Front-end (JS, CSS, HTML5) React, Angular, Bootstrap, JS libraries. - Back-end developer Node.JS and MongoDB, Express, Mongoose - Linux and system operations Docker, Amazon EC2, DigitalOcean, Google Cloud - Startups Pitching, Accelerators, Bootstrapping, Consulting business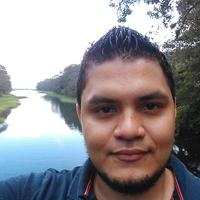 Hire Now
Freelance Mapreduce developer in Tegucigalpa, Honduras
.Net Developer with 9+ Experience
I'm a passionate with 9+ year experience software developer with a strong commitment to the quality of software, using many tools and programming languages ​​such as C #, ASP.NEt, JavaScript,HTML, Node.js and other technologies.
Hire Now
Freelance Mapreduce developer in Saratoga Springs, United States
Full Stack Engineer and DevOps pro
Ever since I was a little kid I have loved building things. What started as Lego eventually transformed into code, and by the time I was 12 I was hacking on open source and installing Linux on stuff. Now a days I help others get their companies and ideas off the ground, in addition to working on my own company. Along the way, I had the good fortune to build a network of cool people in both startups and engineering, as well as building up expertise in a wide variety of spaces. My primary focuses are around data visualization, Fintech, and SaaS companies, but I have been known to branch out to other areas as well.
Are You a
Mapreduce
Developer?
Get paid while making an impact. Become a Codementor for the next wave of makers.
Apply Now