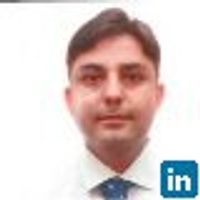 Manu Datta
Polyglot functional programmer with hands on experience in python,erlang and java.
$14.00
For every 15 minutes
Polyglot programmer. Have programmed from x86 all the way up to Haskell in my 15 years of experience with C,C++,Java,Perl,Python and Erlang in between. Have done UI as well as server implementations. Have successfully implemented schema design for commercial software for banking and finance industry.
Average Rating
5.0
(9 ratings)
Excellent coder commented everything perfectly for clear understanding. Delivered on time as promised and help me understand things I was uncreatain about I would recommend to anyone seeking help in programming/mentoring/freelancing.
he is best mentor ever, he help me solved my problem fast!! thank you for the help!
Fantastic job with project, found it easy to understand
Excellent help! He responded in a timely manner and gave me a good estimate for the time it would take and he was accurate and finished quickly. He kept updating me on how the project was coming and was very professional. Would defiantly recommend and I will use him again.
very helpful and would like to talk with him agian
I asked Manu to write me a function in erlang, and he did a great job.
Helped he solve my problem. Can't complain