Manoj Pandey
Expert Python Developer & Trainer, Conference speaker, Researcher, Mentor, Hacker and UI/UX/Data Science consultant
Average Rating
4.9
(92 ratings)
May 2018
Manoj is an expert at everything he helped me with. He completed a project for me using python, javascript, html, and D3. The work he did was flawless and breathtakingly beautiful. I 100% recommend Manoj to anyone who is in need of getting a project done, and who wishes to have it completed in the most professional manner possible.
Apr 2018
Very knowledgeable and helpful.
Mar 2018
Very helpful and he made sure all my photoshop coaching needs were taken care of. Definitely recommended!
Feb 2018
Jan 2018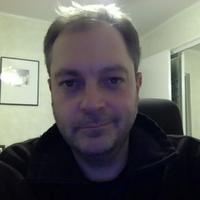 Amazing! Very helpful. Manoj helped me solve a Mongo DB shell script very quickly. Definitely would highly recommend.
Dec 2017
Is very timely, and makes a point of communicating whenever something comes up. Which is great
Manoj is very approachable and has a passion for sharing what he knows, which I think is awesome
Manoj is very easy to work with.
Manoj is very open minded, and willing to learn something new himself.