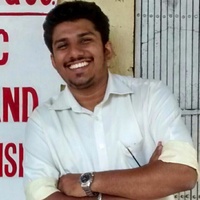 Manan Jadhav
Technology Lead at Societynmore, ex-Credit Suisse.
$20.00
For every 15 minutes
I have four years(~) experience in building and working on complex system at my current Startup where I am heading Product development and previously at Credit Suisse, where I work as an Application Developer. The nature of my degree course also helps me prepare for this position. I have been actively involved in multiple roles at my current workplace, which adds a key skill to my portfolio, i.e., Building Applications that users would love to use. I have 5+ years of experience in building scalable Web applications and softwares. I have expertise in building them in PHP, Wordpress, Python, Node.js, C#.net, ASP.net and so on. I have expertise in designing and building scalable back-end that can be heterogeneous in nature.
Expert in writing monolithic and MVC based applications using PHP. Worked in all sorts of PHP frameworks and without framework too. More than 5 years of experience in Core PHP. 3+ Years in working with MVC using Laravel, Yii and Code Igniter. Enterprise level ERP and Learning-systems built with PHP. Experience with e-commerce frameworks like Opencart and Magento too.
Deep understanding and experience in building enterprise-level Databases. Heavily worked with Low-latency systems and queries. Worked with Mysql and its optimizations. Expert in writing queries for large databases and improvising bulk operations for databases. Experience in working with ORM-based queries using Sqlalchemy, Eloquent, etc. and also setting up databases like AWS RDS.
Worked with native javascript for more than 2 years with expertise on Javascript and Jquery. Experience in working with NodeJs, Sails.Js and React for almost a year. Have built microservices application using Sails.js, Seneca.js and React on the frontend. Built real-time chat application with Sails.js and Socket Io.
Created web applications using Django and Flask. Great deal of experience in MVC frameworks with PHP, adding value to usage of Django and Flask. Worked with Numpy, Jinja and Sqlalchemy in Python. Worked with different flavours of Python - Pypy, Cpython, Jython
Have worked on scaling applications effectively with Version Control Systems like Git and SVN. Worked with Git and Bitbucket both. Have experience in setting up Continuous Integration/Deployment using Git.
4 years experience in Software Engineering ranging from small-scale websites to large enterprise applications for Investment Banks. Formal education with Bachelors in Computer Science. Heavily used various design patterns based on the requirements and focused on TDD.