Not looking for Management Developers? Find other types of developers:
View Profile
Freelance Management developer in Richmond, Canada
Full-Stack CEO, Lean Startup Consultant, Super Genius, Force of Nature
A leader. A brother. (Possibly) Your secret lover. Also referred to as "Who was *that*?" or "What just happened here?", Justice Gray is what would happen if a professional wrestler and a computer scientist had a baby, that baby married a hurricane and they had a child named Justice. He is passionate about Lean Startup principles and ideals, and Agile like a vast, predatory bird. Most importantly, he is a builder who loves to build: building applications, building teams, building businesses and building dreams. When he's not saving the world one company at a time, he can be found espousing his thoughts either on LinkedIn or at whoisjusticegray.com. Note: If you are looking for a much less prohibitively expensive - but possibly more talented and equally handsome - resource to singlehand...
View Profile
Freelance Management developer in Istanbul, Turkey
Go & Node.js & React expert. CTO & God level patient mentor with 20+ years of experience.
Hey there! I've been creating applications for 25+ years, and I love teaching. Your skill level is not important to me. You're a beginner, intermediate or expert developer. No problem. We all are junior developers for a lifetime, always learning. I can teach you how to pick up a new skill, or upgrade your existing skills or update you on the latest technologies. I would be delighted to mentor you also on how to develop yourself and your career, or the books you should read, the courses you should take, etc. If you're trying to create a product for your company or your startup, I can guide you on how to make it a reality. Which technologies you need, how to learn them, how to apply them. You'll be building your products or MVP in no time. I'm a scalability and web apps expert. I've broad...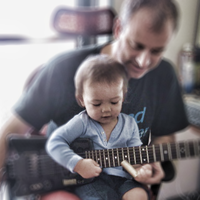 View Profile
Freelance Management developer in Tokyo, Japan
Play Smart
I like solving problems and delivering results that make positive impacts. Testimonials and Profiles 5 star review profile on https://codeable.io/developers/paul-cohen/ – #1 Outsourcing Service For WordPress 5 star review profile on https://www.codementor.io/sonicviz – Live 1:1 expert mentor site I'm a business strategist, creative technologist, musician and a former world champion sport parachuting. Read more @ http://www.sonicviz.com/us/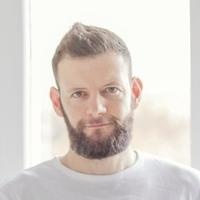 View Profile
Freelance Management developer in Debrecen, Hungary
Experienced CTO, full stack web & mobile engineer, problem solver, great communicator
Full stack mobile & web engineer having 15 years of experience. I'm a very effective communicator thanks to my experience of working with clients as a freelancer. Having been the CTO of 3 companies (two of them my own startups), I practiced code reviewing and mentoring a lot. As a result of working for 6 years at Nokia Research as a research engineer, then 3 years as a freelancer and also later on becoming the CTO of 3 companies, I'm very good at prototyping, figuring out the initial architecture for new services and general problem solving. The technologies I'm using in the past few years and the ones I'm strongest at are: python, django, java, android and javascript. I also have a strong interest in and can help with writing maintainable and well designed, high quality code, creating...
View Profile
Freelance Management developer in New Westminster, Canada
Web Application Developer & Project Manager. Rails, TypeScript/JavaScript, React, AWS, C#
I'm a freelance web application developer with substantial project

management

expertise. I've developed Rails applications, React interfaces, and deployed them in the cloud. I'm available for coaching, freelance work, debugging, and solution review! I'm generally available between 9AM and 7PM Pacific Time.
View Profile
Freelance Management developer in Redding, United States
startup advisor, speaker, CEO. More than mildly obsessed in seeing founders succeed. I only use my powers for good.
Every day, I get to work with startup founders as passionate as I am about building great products. I'm the CEO of Mindbox Studios, a custom software development shop and innovation lab, where I work with a diverse group of creatives, strategists, investors, and engineers to help founders take their ideas to market. I am a big fan of rapid iteration and hypothesis testing, and bring an intense desire for lovable interactions and a laser-sharp focus on measurement to every project. I believe creating a great product means embracing failure. If one has never had a bad idea, how would she know if she had a good one? Click here to set up a time to chat to see if we're a good fit: https://calendly.com/joshdmiller/hello
View Profile
Freelance Management developer in Berlin, Germany
Entrepreneur + coder who can help you build and launch new products
Having just finished my contract after selling my last software company, I want to take some time to help others before starting my next company. I've been programming since I was 9 and have over 25 years of professional development experience. As a serial entrepreneur, I've started 3 software companies and sold 2. I bring deep experience and wisdom gathered over the past 25 years along with skills in hot new technologies like React & Node. I specialize in creating paradigms--conceptual maps that help people navigate your product, API or codebase. I help you draw the lines between concerns, organize related parts of your application and name the boxes in your architecture diagrams. I'm passionate about getting the concepts of your application right, since they affect everything from y...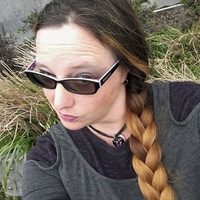 View Profile
Freelance Management developer in Vancouver, United States
tekGoddess - Founder, Owner, Software & Analytics Engineer
Continuous Process and Systems Improvement Specialist seeking creative projects within the non-profit, Open Source, small business and LC3 communities. Fifteen years experience with IT Service and Software Development, primarily within the private Education Industry. Intimately familiar with both Proprietary and Open Source Application & Reporting environments bolstered by a strong background in Network, Server & Security administration. Proven knowledge leader and detailed Systems Design Analyst. Unique project proposal and

management

techniques with significant performance and efficiency improvement gains. Provides collaborative tailor designed solutions from concept to launch. ​Artfully applies industry Best Practices to boost innovation, facilitating Organic Collaboration and Ideat...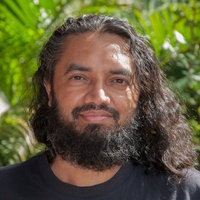 View Profile
Freelance Management developer in Battaramulla South, Sri Lanka
Multi-disciplinarian with over 25 years of experience in iOS, Android, PHP, SQL, and Unity. Also have some experience with Xamarin, Python, JavaScript, Perl, Ruby etc.
I have been a developer for over 25 years and have been a mobile developer for close to 8 of those years. During that time, I've developed over 80 iOS apps, around 10 macOS apps, and a few Android apps too - some were personal apps while close to half of that were apps for various clients. I've also been a technical editor, final pass editor, and finally, for a brief period, the editor-in-chief at raywenderlich.com, the popular online site devoted to mobile and game development. I did a lot of work on their tutorials and so know a little bit about helping people to understand a topic :) I try to help people understand developing for a given language and try to show you why you should do something a certain way. Along the way, I also try to provide little tips and tricks which make your w...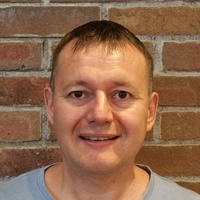 View Profile
Freelance Management developer in Yokohama, Japan
Providing quality value packed android support.
Hi I'm Nigel the creater of the popular youtube channel https://www.youtube.com/channel/UC4jh7YBBb0UnPIef2NOSJhQ I'm passionate about mobile development with android in particular. And enjoy working and helping out people with services ranging from mentoring and training for beginners to app debugging, code reviews and performance optimisations for the more experienced developer. You can check out more of my work here https://www.nigeapptuts.com and then contact me, I'm always happy to help out.
View Profile
Freelance Management developer in Kuala Lumpur, Malaysia
FullStack Rails Developer & Founder and Technical Lead of Virtualspirit
I'm a Full Stack Rails developer and founder of tech consultancy, Virtualspirit. I always like to share my knowledge to other because I know I'm once a beginner. We can chat and discuss to fix your problem together! I interested on coding to solve the real world problem, big data analysis, growth hacking, finance, meeting new people and chit chat about technology, investment and startups. About Virtualspirit: Virtualspirit (https://virtualspirit.me) is a ruby on rails tech firm to provide web & mobile development. Besides, we also do all sorts of internet marketing and we produce awesome contents, for your needs! We worked with clients in UK, US, Australia, Singapore and Malaysia. Most of them are startup's founder, established business or digital agency owners. Say 'Hi' to me :...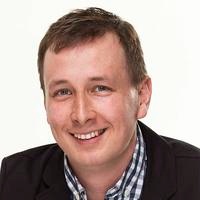 View Profile
Freelance Management developer in Miehikkala, Finland
Technical Specialist at UpCode Ltd
Professional software engineer I have worked in mobile software development business for almost a decade now. Currently I'm working as technical specialist at UpCode Ltd, developing cutting-edge solutions for our customers. In my current position I have privilegium to follow mobile trends and see how the field of mobile software development changes. But it also gives me a great challenge to respond to this change, with solutions that not only work today but in the future also. My career has taught me a great asset of skills all from low programming languages into high level project management. I'm daily driven by my enthusiasm to create better apps for mobile user, apps that really take advantage of best features mobile devices can offer. Specialties: Software engineering, Agil...
View Profile
Freelance Management developer in Vancouver, Canada
Senior Full Stack Software Engineer
I am a professional full stack software engineer with extensive experience creating and delivering web, mobile and desktop applications. I have worked as part of excellent teams at a range of highly successful companies, from big VFX houses to small seed stage startups, in London and San Francisco. This has given me the experience of creating and delivering products from the ground up as both a full time employee and freelance developer, working in house and remotely. During this time I have lead teams of developers and managed project lifecycles in their entirety. I am available for short or long term projects on a part time freelance basis. I offer high quality craftsmanship and can assist in any stage of a project. I am happy to arrange a video call with anyone that has a project th...
View Profile
Freelance Management developer in San Francisco, United States
Product-focused mobile software engineer ● Objective-C & Swift ● UI/UX design and platform strategy
I've held both senior engineering and senior product

management

roles, at companies ranging from early-stage startups to Google, with a focus on mobile applications and newer emerging technologies like AR and VR. I'm passionate about user experience, interface design, early product discovery, platform strategy, and developer outreach. I have run multiple consulting companies, and managed local and remote development teams to deliver applications for clients large and small, including GE Healthcare, Salesforce.com, Microsoft, Focus Brands, Oracle MICROS, Good Technologies, Apportable, Apigee, Sun Microsystems, Benchmark Capital, Nielsen Online, and Blue Shield of California.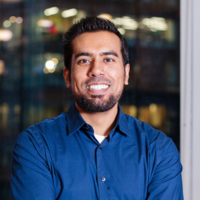 View Profile
Freelance Management developer in San Francisco, United States
Lead Front End Engineer at BrightFunnel
JavaScript Engineer, Activist, Entrepreneur, and Web & Mobile Technology Enthusiast. Passionate about the web, UX, design, social justice, and building web applications that delight and enhance the human experience.
Are You a
Management
Developer?
Get paid while making an impact. Become a Codementor for the next wave of makers.
Apply Now