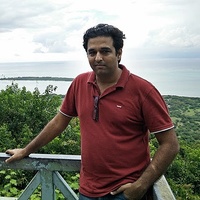 Muhammad Ali Ashraf
International Investment Platform (IIP)
IIP is a platform for financial advisers and includes a dashboard with financial charts, indicators, real time prices, suggested investments and performance charts.
Visa and Employment Status Processing Application (VESPA)
A custom built workflow management system to manage immigration and labour related tasks of 35 companies working under the group.
Average Rating
5.0
(4 ratings)
Muhammad was absolutely excellent, really went out his way to resolve my problem. Highly recommended!
The job was perfectly done. In less than 48 hours we had the code - way quicker than we needed it (three week deadline). A small change was also made qickly and we are very happy
Professional and cooperative.