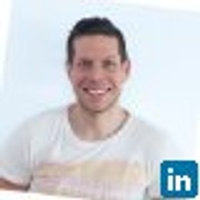 Maksymilian Majer
Senior Software Engineer & Architect
$10.00
For every 15 minutes
I'm a Software Engineer with over 12 years of experience delivering solutions for SMBs and enterprises. I have always been passionate about internet startups and that's what led me to eVici, where I lead the team to deliver the most sophisticated home maintenance solution. I'm all about improving processes and efficiency and he's got a real soft spot for automation.
Three years ago I decided to switch from full-stack .NET to full-stack NodeJS. It was a pragmatic choice based on project requirements and time-to-market needs. Since then I worked on a variety of Node based project and server frameworks.
Since the beginning of my career I focused on Web development and now also hybrid mobile app development. I always loved crafting beautiful UIs and attention to detail is one of my strong sides. If you need pixel perfect and stunning visuals for you app, then I'm the perfect choice.
In addition to programming and leadership skills I have very broad knowledge and experience with software architecture. I'm an advocate of domain driven design and have a good understanding of both tactical and strategic patterns – I know how and where to apply them. Loyal reader of the Netflix tech blog I'm interested in challenges at scale (that includes performance, security, resilience, etc.) I also like to have all processes nicely outlined so I take care of DevOps and CI processes at eVici. I also make sure our documentation is up to date and handy (I don't care for bureaucracy, so the docs are in How-To style).
Github repositories
kontobit
A project for importing your bitcoin transaction into kontomierz.
Multi-tenant-Gtd-App
Przykładowa aplikacja ze spotkania #69 KGD.NET. Prosta aplikacja do zarządzania To-Do projektowana pod model SaaS. Wykorzystane technologie: ASP.NET MVC3, SQL Server, EF 4, Autofac.