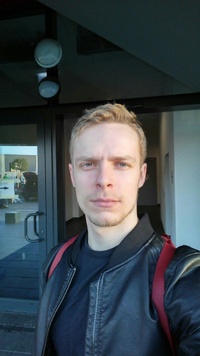 Maksim Ivanov
Github repositories
StoneAgeHunter
Flash game about cave man tribe adventures
Popup With ReactJS For Jekyll Blog
Once upon a time (yesterday) I decided that my blog lacks a good old popup. You know, the one that unannoyingly asks to join the mailing list. So if you have jekyll blog and you want to know how to create a popup using ReactJS –this post is totally relevant.
Add Specific Lines With Git Patch
You know that git add adds files to index. But did do you know that it can add specific lines of files? Or even add files, ignoring their contents? Let's check this out!
Open/Closed Principle
OCP states that software entities (classes, modules, functions) should be open for extension, but closed for modification. Let's figure out what that means exactly.
VIEW MORE POSTS