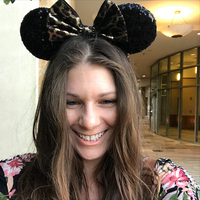 Alyssa Nicoll
Designer, Front End Developer, Angular Lover
Transform Rotate & Scale with SVG
Tiny demo built in SVG and animated with CSS!
Angular, My First love
What a journey this has been! Code School and I started on this Journey to create Staying Sharp with AngularJS soon after Shaping Up with Angular launched. Along with conflicting time frames between dev and content teams, the untimely announcement of 2.0, and me flying solo for the first time, this course has taken longer than expected. That being said, I still use Angular in my programming on the side, she is still my framework of choice.