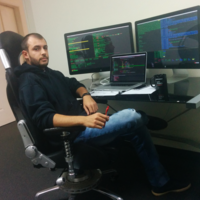 Mahmoud Zalt
Senior PHP Web Developer, Laravel Expert, Docker Enthusiast and Open Source Advocate.
For every 15 minutes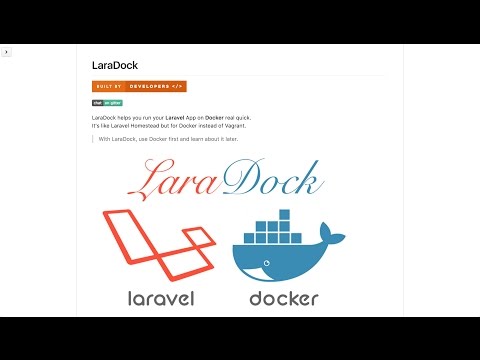 Resourceful web developer with excellent back-end, front-end and operations skills. Has over 8 years of practical experience in developing solutions for the web, desktop, mobile and IoT platforms. His current programming stack includes PHP, Laravel, Symfony, PHPUnit, JavaScript, HTML, CSS, SQL, Neo4j, MongoDB, Redis, Linux, Docker, NGiNX & AWS. During his career he wrote code in JAVA SE, C#.NET, C++, Python, Shell & Batch scripting. He is an early adopter of the Laravel framework. Was listed among the top 10 Laravel developers to follow online by the 'Laravel daily' blog. Aside from designing modular software's and reusable components, building and integrating with third-party APIs, provisioning virtualized auto-scalable infrastructures, creating efficient continuous delivery pipelines, and leading Agile teams; He is an active contributor to the PHP and Docker open source communities. He built the 'Laradock' project to facilitate the use of Docker for PHP developers. The project repository was trending for 7 months on Github. 'Apiato' is his latest open source project, which provides PHP developers everything needed to deliver quality API's in shorter time. His immense passion for architectural and design patterns further inspired him to publish 'Porto', a modern architectural pattern for writing scalable, maintainable and reusable code. Despite earning a degree in computing within 4 years, he never stoped learning and enlarging his knowledge base, which enabled him to master the skill of quick learning. He enjoys helping people as much as he enjoys programming, and whenever a spare time is found, he shares his knowledge by writing blog posts, recording screencasts tutorials, mentoring, teaching and talking at tech conferences and events. For him programming is not a job, rather it's a passion turned into a lifestyle. "Live as if you were to die tomorrow. Learn as if you were to live forever". ― Mahatma Gandhi https://zalt.me
Github repositories
Porto
Porto is a Modern Software Architectural Pattern.
fyber-php-sdk
PHP SDK for the Fyber.com API (http://developer.fyber.com/content/)
Average Rating
5.0
(2 ratings)
Mahmoud was absolutely awesome. He was patient, kind, understanding, fun, and was genuinely interested in making sure that I understood the concepts I was having challenges with. Not only Laravel, but PHP as well. He has a fantastic attitude and deep knowledge of PHP, Laravel, and web technologies. If you get a chance to work with Mahmoud or get help from him, you should take the opportunity without hesitation. Thank you Mahmoud for all of your help and guidance.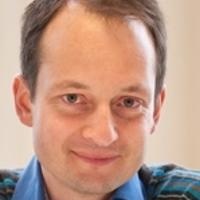 Mahmoud was very helpful, solved my issue within the hour, good explanation of what was going on. Highly recommended !