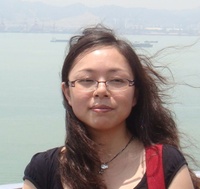 Maggie Zhou
$15.00
For every 15 minutes
5 years machine learning experience. 14 years software development experience. Deep Learning Foundation Nanodegree (Udacity) graduate Artificial Intelligence and Specializations (Udacity) Nanodegree Familiar with machine learning and deep learning techniques, libraries and toolkits. Familiar with scikit-learn, tensorflow, keras, nltk https://www.kaggle.com/maggiezhou I have participated in some Kaggle competitions: Home Depot Product Search Relevance, placed 59th/2125 (top 3%) Allstate Purchase Prediction Challenge, placed 94th/1568 (top 6%) Homesite Quote Conversion, placed 158th/1764 (top 9%) Acquire Valued Shoppers Challenge, placed 89th/952 (top 10%) Rossman Store Sales, placed 480th/3303 (top 15%) Otto Group Product Classification Challenge, placed 532th/3514 (top 16%)
Github repositories
face_generation
use generative adversarial networks to generate new images of faces
tv-script-generation
Generate Simpsons TV scripts using RNNs
Average Rating
5.0
(8 ratings)
Maggie was able to complete a fairly complex task in a short time frame. She also made herself available to answer questions. It was a pleasant experience working with her.
Fast and neat code, would definitely recommend
Fast, neat, checked in with me, quick to respond and did an overall great job.
a quick and neat solution, exactly what was needed!