Freelance Magento e commerce Developers Available for Hire
Hire Now
Freelance Magento e commerce developer in Nizhniy Novgorod, Russia
Magento Jedi / Consultant / Web Developer
Hardcore development, module development, feature development, USP certification, bulk import (really fast 10k products per 5 sec +- depends on requirements)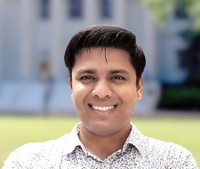 Hire Now
Freelance Magento e commerce developer in Ahmedabad, India
Full Stack Magento 1 and Magento 2 developer
I am a certified Magento developer as well as a solution specialist. He has over 10 years of professional web programming experience including over 7 years as an eCommerce professional specializing in web service APIs, third party integration's, custom extension development, speed optimization, and template integration. I pride himself on delivering only quality, optimized code and upholding himself to high professional standards.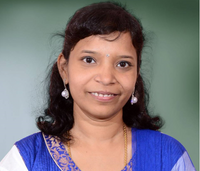 Hire Now
Freelance Magento e commerce developer in Bengaluru, India
Full Stack PHP /Angular js web developer
I am an experienced full stack developer 11 years in the field with consistent knowledge in developing web portals with expertise in all opensource of PHP like Wordpress , Opencart, Oscommerce, Shopify, Magento, Joomla and all frameworks of PHP - cake php , larvel, CodeIgniter, YII . I do also offer services in SEO, Malware removal, speed optimizations , Faster delivery and 24/7 communication are my greatest plus. I do have a team of 10 . 2 designers and 8 coders to support on large scale web developments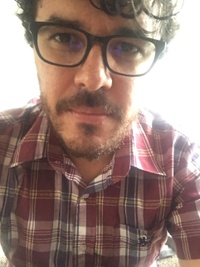 Hire Now
Freelance Magento e commerce developer in San José, Costa Rica
Information Technology and Services Professional
I've known coding for a long time. I was a "coder kid", since I started learning how to program since very young (in primary school). So I'm comfortable with it, and I can help others, which may have started later, improve their abilities. I didn't just stay with what I learned growing up. I've been working in software for many years (since I was 19 years old in 2001). I'm a Costa Rican independent software developer, and work in software development and web programming. My current main area of work is the PHP platform, especially e-commerce with Magento 1 & 2 and Laravel 5+. I've also worked with the Java/Oracle and .NET/SQL Server platforms, and have a long history of loving and using Linux. I've been involved in several projects as a consultant and contract software programmer. I ha...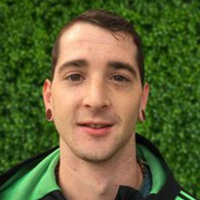 Hire Now
Freelance Magento e commerce developer in Burlingame, United States
Graphic designer, website developer, sales & marketing background.
Hi, I've been part of the Silicon Valley startup community since 2011 and am excited to share my skills with the CodeMentor community. Areas of expertise: - Graphic design (UX, UI, branding, promotions, decks etc) - Website development (CMS systems and integrations, blogging, content development, SEO) - Sales (B2B, SaaS, presenting) - Marketing (outbound & inbound) I'd like to help you with your project, let's get started!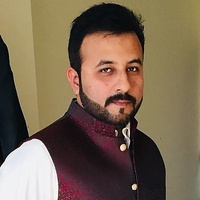 Hire Now
Freelance Magento e commerce developer in Islamabad, Pakistan
Magento 1, 2 Developer, Magento Expert
I am a Pakistan-based freelance Magento and PHP web developer with over 8 years' experience in web development. During that time, I have worked on projects for different clients and companies. I do the majority of my work for World Wide clients and agencies, and as such, I cannot list the work in my online portfolio. Please contact me if you would like more details about some of the agency work I have done. My aim and objective have always been to be a KeyStone. Always wanted to be the part of the success of every part of the work I belong to. To make a success I prefer myself to get utilized to the maximum with my skills, experience, and ideas. Always want to be part of the system where I can be valued more than an asset! Self Motivated, but love to keep everyone motivated. Maybe a failu...
Hire Now
Freelance Magento e commerce developer in Alexandria, United States
Bryan Hoffpauir (BJ Hoffpauir) - Experienced Technology Executive & Developer serving the Fortune 500®, SMB's & Grammy® Winning Artists for nearly 20 years
I've been delivering Media, Technology, & Management Solutions to the problems of SMB's, the Fortune 500® & Grammy® Award Winning Recording Artists for nearly 20 years, having designed, developed, supported and led teams managing eCommerce and ERP systems responsible for over $1.5 billion dollars in revenues. I am a seasoned Technology Executive skilled in Leadership of Technology Organizations, Highly Scalable Systems, Enterprise IT, Systems Architecture, Strategic Planning, Marketing & Branding, Knowledge Centered Support, Cloud Services, DevOps, Automation / SCADA / HMI Systems, Magento, WordPress, and Distributed Computing. I have a proven Record of Success building and leading Global Teams, articulating & executing strategic vision, and delivering Technology, Media & Management...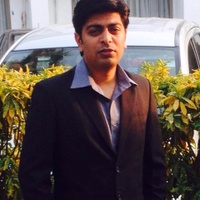 Hire Now
Freelance Magento e commerce developer in Ahmedabad, India
PHP, Shopify, Drupal, Wordpress, Smarty, Modx, Codignator
After completion of my post graduation in Master of computer application, I have been working as a web developer and in last 5 years I have worked on number of projects in various range of complexity. Started with core PHP/MySQL and then dived into CMS to learn various popular CMS like Wordpress, Drupal, Modx, etc. out of which I have obtained expertise in Drupal development. In Drupal, I have customized available modules and integrated designs from HTML layouts. Moreover, I have also worked on frameworks of PHP like Smarty and also working on Facebook App and web pages. Being a quick learner and tech enthusiast, I keep update of all the new technologies in web development field.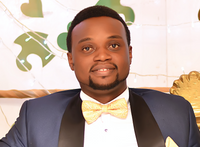 Hire Now
Freelance Magento e commerce developer in Lagos, Nigeria
Java EE / Spring / Angular / React Native / Mobile Developer
Am a self motivated programmer who likes trying new stuffs and helping others to succeed in their chosen field of specialization. I have worked on a number of projects which range from enterprise applications using Java EE to mobile applications using Ionic Framework and web applications using Angular JS. Angular brings a lot of flexibility especially when it is compared to frameworks like JSF. I have built a e-government portal with Angularjs 1.3x and a complete ecommerce application using Angular 2.
Hire Now
Freelance Magento e commerce developer in Edinburgh, United Kingdom
Certified Magento Frontend Developer
Certified Magento Frontend Developer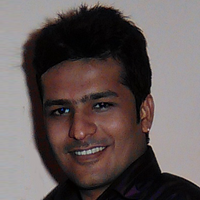 Hire Now
Freelance Magento e commerce developer in Ahmedabad, India
Shopify, Volusion, 3dcart, PHP, CodeIgniter, Laravel, Magento, Wordpress Expert
I have 8+ years of experience. I am expert in Shopify, Volusion, 3dcart, Magento, Bigcommerce, PHP, Wordpress, Joomla, Drupal, CodeIgniter, Laravel, Facebook Application & Page, Javascript, jQuery, Twitter page design. I also have experience in designing like HTML, CSS, Photoshop, HTML5 and Responsive design.
Hire Now
CTO at Orderino.com
Experienced project/product manager with solid technical background. I help customers from USA, Germany, Sweden, Ireland, Russia, Lithuania to achieve new edges using IT technologies. Сustomers: KIT Digital, Vodafone AG, Nunet AG, KickApps, Reuters etc.
Need to Hire a Senior
Magento e commerce
Developer?
Get Started
Are You a
Magento e commerce
Developer?
Get paid while making an impact. Become a Codementor for the next wave of makers.
Apply Now