Not looking for Macros Developers? Find other types of developers: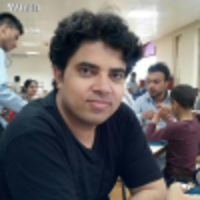 View Profile
Freelance Macros developer in Islamabad, Pakistan
Expert Visual Basic, C# and JavaScript Developer
I am an expert Visual Basic developer with over 15 years of experience. I am highly talented and skilled in problem solving and understanding complex and large code base.
View Profile
Sergio Antonio Marquez De Silva
Freelance Macros developer in Issaquah, United States
Software Engineer, Geek Guru, Full Stack Developer
I love learn and share my knowledge. I have had to develop software since 15 years ago for work and fun. I contribute in open source & non-profit organizations. Always expanding my skills.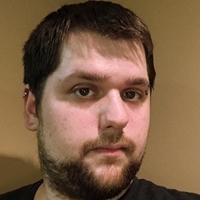 View Profile
Freelance Macros developer in Cincinnati, United States
Full-stack developer with a focus on React, Redux, Vue, Node, and WordPress
I'm a software engineer at Losant and a freelance developer with over 8 years of experience building websites, web apps, and RESTful APIs. I previously worked at GE Aviation and I've worked with global brands and Fortune 500 companies like AllRecipes and PETA. My main areas of expertise are JavaScript & TypeScript, React & Redux, Node.js, functional programming, and WordPress.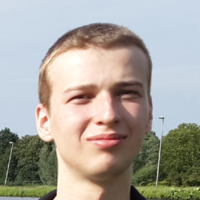 View Profile
Freelance Macros developer in Kiev, Ukraine
Functional Programming & Data Science Expert
5 years of experiece with JVM technologies. Functional programmer. Author of a number of learning materials on Scala.
View Profile
Freelance Macros developer in Hyderabad, India
Polyglot Developer with a diverse skillset.
Open source enthusiast, Polyglot developer with a preference for Functional Programming, Developer of Unity Tweak Tool. I usually prefer mentoring, pair programming, code review and debugging sessions. I love mentoring. I have working knowledge of most common programming languages, a habit of digging deep into docs & sources, and a fine-tuned intuition to guide me when I get lost. Python, modern JS, Erlang/Elixir and git are my forte. Currently exploring Haskell in depth. I have worked with a wide variety of languages, including mainstream languages like Python, Node, C, C++, Java, Ruby, relatively obscure and specialised languages like XSLT, VHDL, relatively recent, modern languages like go, Rust, Elixir, and more. Additionally, I have a few years of systems administration experi...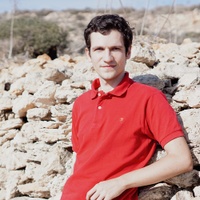 View Profile
Freelance Macros developer in Bucharest, Romania
Full Stack, *nix user, Pianist, College Dropout, Vegetarian, Jesus follower
Hi! My name is Ionică Bizău. If you're having problems pronouncing it, you can simply call me Johnny (that's how "Ionică" is translated in English). I work as full stack developer since 2012, with Node.js & JavaScript. Before that, I was creating WordPress sites and HTML/CSS apps. Currently I'm doing the best in Node.js (including command line tools), JavaScript, SVG (d3, svg.js). If I can help, I'll definitely do it, as long your app is not promoting things which tend to be potentially immoral. For example, I'm happy to help you build an e-shop, but I won't build an e-shop designed specifically for selling wine, since I'm against the use of alcohol for drinking. ♦ Node.js: 4 years of experience, ~600 packages published on NPM ♦ JavaScript: 4 years of experience, lots of libraries yo...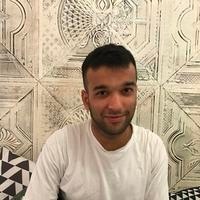 View Profile
Freelance Macros developer in Medellín, Colombia
Versatile Python Developer, Teacher and Bug Fixer
Hi there! I'm Udit :) I have been programming in Python for the last 6 years dealing in Web, Data Science, Hardware, Maths, Business Applications, Automation Projects & Web Scrapers. I'd like to help you here, these are some of the things you can talk to me about * Design & Developing Django, Flask Web Applications * Design & Developing REST APIs * Deploying Python application to Servers (A lot of SysAdmin stuff) * SQL & NoSQL Databases * Key-Value Stores like Redis, DynamoDB * Solr & ElasticSearch Implementations * Serverless Python Application deployments on AWS Lambda (my new favorite) * Wordpress Customization and Deployment * Javascript, HTML & CSS * Dash and Plotly Dashboards * Pandas Data Analysis * ETL Systems I can also help you with Pandas, NumPy (rudimentary data s...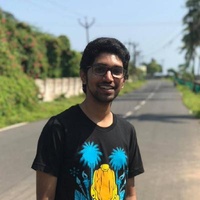 View Profile
Freelance Macros developer in Toronto, Canada
Passionate about writing, debugging and securing the code.
I'm Lalith, working as a Software Developer at Shopify. I'm another TDD based software guy worked with a lot of startups and learnt a lot of technologies. I'm good with development and security being able to think out of box for security issues. I'm Rails guy and would love to work on backend services infrastructure and optimisations. I eat, sleep and code daily. Visit my github profile for more details: https://github.com/lalithr95
View Profile
Freelance Macros developer in Marquette, United States
Emergency support specialist, cloud consultant, lifetime coder, Linux ninja, security guru, developer-operations liasion, systems administrator. Often called 'rockstar', 'unicorn', 'hero', 'savior', 'recluse'; seldom called on the phone.
I put out cyber fires over donuts and camp fires. Polyphasic sleeper serving all timezones! Provider of live-help in real-time via video conference for technologies I have mastered and problems no one else can solve. Writer of re-brandable content management systems (every app has content, does it not?), re-usable apps & APIs, member of Mensa & Intertel, slayer of salmon. Human languages for fun, programming languages for breakfast. I left Detroit in the Dot-Com era to live deep in the north woods, I wear camo every day and kill my own food when I have to. I solve my own problems with grace and efficiency. I'll be happy to solve yours! My three most valuable skills: * Problem solving * Anticipation (of variables and user expectations) * Machine logic These skills, when applied t...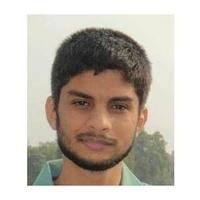 View Profile
Freelance Macros developer in Chennai, India
Business Analyst and Enterprise Level Software Implementer
US MS(IT)+MBA dual degree holding professional, with 8+ years of work experience in business, functional and technical roles. Skilled in understanding business requirements, analysing and presenting data, and problem solving. Fluent in English. Have regularly taught and mentored team members with a conceptual understanding as opposed to just teaching them the syntax.
View Profile
Freelance Macros developer in Lewisham, United Kingdom
Professional software engineer and C++ enthusiast.
I'm Vittorio Romeo, a professional full-time C++ Software Engineer, and a computer science and technology enthusiast. Programming is my passion. Since I was a young child, I've always been interested in computers. When I was 11-12 I had my first experience with programming, and I fell in love. Since then, I've always tried to learn more and more about programming and computers in general. C++ is my favorite langauge and I consider myself an expert, especially in the latest standards (C++11/14/17). I'm an active member of the C++ community and game-development community. I've spoken multiple times at CppCon, C++Now+, ACCU, Meeting C++, and other C++ conferences. You can find all my talks here: https://www.youtube.com/playlist?list=PLTEcWGdSiQelEQw64Z7EL2vk6LsKW_Ouj Programming has always...
View Profile
Freelance Macros developer in Chennai, India
SAS Expert
11+ years of extensive experience in SAS programming, Statistical Modelling, Business Analytics, Regulatory Reporting, Risk analytics, Scorecard application,Data migration and Data quality I do train people on SAS
View Profile
Freelance Macros developer in Tewksbury, United States
Google Docs & Microsoft Office Guru (Access, Excel, Outlook, Powerpoint, Publisher, Word, VBA, SQL DOS)
I am a Mircosoft Office power user. I make Mircosoft office do just about anything using custom scripting. Microsoft Access and Excel are my favorite, but I know all the products very well. I can automate just about anything, and use Mircosoft office to do it. Anything you are stuck on, I can teach you through phone or remote screen sharing so you get to learn what I do, and how I do it. I'm also very skilled in Google Docs (Doc, Sheet, Slides, Drawing) and can do advanced things for you. (or if I don't know, I can at least tell you what to look for...no charge!) Feel free to asks me questions, I'm here to help you learn more. I'm U.S, Based in Massachusetts. Looking forward to helping you!
View Profile
Freelance Macros developer in Seattle, United States
Prioritize Programming Fundamentals Before Frameworks
My expertise lies in: Python, JavaScript, Java, Angular, React, Node, Databases, SQL, Data Structures, and Algorithms! I especially love Recusion! Contact me if you have questions, are looking for advice, or just want to talk about anything related to programming, web development or Computer Science!! I'm especially eager to help out with projects I can run on my own machine, whether you've got a GitHub link or you can zip things up and send them over. See you soon! I like riding bikes, playing board games and writing programs. I live in Seattle where I'm able to pursue all these passions constantly. I believe people should prioritize learning the fundamentals of programming before learning frameworks. I love helping people build ultra-custom experiences on the web.
View Profile
Freelance Macros developer in Marbella, Spain
Engineer, Entrepreneur and Thinker of solutions that work
Get support from one of the first professional full-time Clojure experts in the world – possibly THE first. I will help you to progress with your projects in Clojure, ClojureScript, Java, Jave EE (JEE / J2EE), JavaScript and Common Lisp. Want mentoring on machine learning and AI? Want to learn about functional programming, lazy sequences, transducers, multiversion concurrency control, fully persistent data structures, neural networks or bayes classifiers? I'll teach you how to do this! Backend? Frontend? I'll help you with both! Some example backend server technologies: Clojure, Java, JEE, PostgreSQL, MySQL, MSSQL, Oracle, WildFly (JBoss), Immutant, Ring, Compojure, etc. On the frontend I will support you directly in JavaScript, or do you work on your super modern single page app ...
Are You a
Macros
Developer?
Get paid while making an impact. Become a Codementor for the next wave of makers.
Apply Now