Mahmoud Abed
Average Rating
5.0
(5 ratings)
Apr 2016
Fast, efficient and quick to the point.
Apr 2015
Great mentor, knows what he's talking about. I was asking some questions about meteor.js
Dec 2014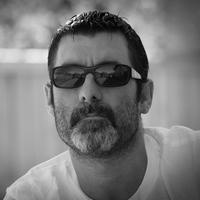 I came to Codementor seeking someone to take on the remainder of a Meteor project I was working on. I couldn't quite finish it off on my own and my timeline had almost expired. I urgently contacted a couple developers/mentors including Mahmoud, trying to find someone who would take it on over the holidays and work on it with little supervision. Mahmoud replied to my message within minutes, immediately putting me at ease with his confidence that he could take care of this for me and provided me with a reasonable quote. We finalized this and he finished it off within a couple of days, which was the agreed timeframe, also providing me with frequent updates by email as he progressed through the project. He also provided and implemented suggestions so the app would perform better, he also went the extra mile to implement some extra features that I hadn't thought of in the beginning, including them as part of our agreed quote. All around great guy, he knows his stuff and was a pleasure to work with, I will be looking forward to working with him again in the future. I highly recommend working with Mahmoud if you're looking for a mentor, or a developer to take on your project. Thanks Mahmoud.
Oct 2014
Mahmoud is able to quickly understand problems and offer good solutions. He is honest about what he knows and contacts you after the session with any answers he needed to research more about. He has no problem showing code from his client work. He is also very down-to-earth and easy to talk with. I would say his english is about 90% fluent. Overall I am very pleased with our session and will book with him again.
Mahmoud has good knowledge of meteor & is easy to work with