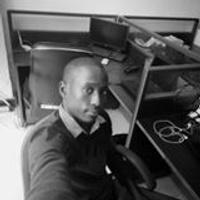 Lutaaya Huzaifah Idris
Well, android applications are the one's i breath
I have developed all platforms in mobile development , when it comes to c# and i have also supported live ERP's.
I love react-native so much because it's so cool when it comes to animation implementations.
Xamarin.Forms: JSON Data to a ListView(Android & IOS).
Have you ever imagined three platform apps once ? Learn how to make a simple application to do just that which is compatible on IOS and Android with Xamarin.Forms.