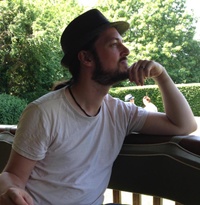 Luke Redpath
Freelance and contract Ruby and iOS Developer from Colchester, UK
$40.00
For every 15 minutes
I'm a freelance Ruby and iOS developer with over 15 years experience from Colchester, UK. I have been running my own freelancing/contracting business for the last 9 years and have been writing Ruby and Ruby on Rails apps since 2005 and iOS apps since 2008. I have worked for a wide range of clients in this time, including 37Signals, ustwo, MyDrive Solutions, LShift, Reevoo, Mobile Interactive Group, Futuregov, YouGov, Songkick, DNSimple and many others.
I've been using Ruby and working on Rails apps since 2005. Prior to working for myself I worked at Reevoo.com, one of the best Rails development teams in the UK at the time. I was also part of the original team at Agile Evolved - the first dedicated Ruby on Rails development consultancy in the UK which went on to merge with New Bamboo, I use Ruby every day, even in my iOS projects.
I've been working with the iOS SDK since it was first launched. I launched an app of my own into the store in 2009 called Squeemote - a remote control app for Logitech Squeezebox audio players (since removed from sale). I've worked on numerous open source libraries that can be found on my Github profile and I've worked on a range of apps, from small to large. I have worked on iOS apps for 37Signals, Ford, Songkick (automated testing) and MyDrive Solutions. I particularly specialise in API-connected apps and also have experience in automated testing (both UI and unit testing) of iOS apps.
Ruby
- 13 years experience
I use Ruby regularly, not only when I'm working with Rails, but also for automation and testing of iOS apps too.
Working with a team of developers and UX experts at ustwo, I was the lead iOS developer on an automotive project for Ford and Islington Borough Council.
Github repositories
LRResty
Yet another Objective-C REST client library, inspired by Ruby's restclient gem.
LROAuth2Client
OAuth2 client for iPhone and iPad apps