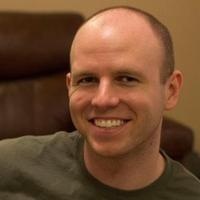 Luke Hargrove
Software Developer at athenahealth
$10.00
For every 15 minutes
I work with this every day as I maintain a professional web app.
Average Rating
5.0
(6 ratings)
Luke has been very helpful since the beginning of the project. He is friendly, knowledgable and efficient. Will hire him again... for sure. Went above and beyond what was asked. Thanks!
It has been great working with Luke! Glad I found him. He is our go to guy when it comes to AngularJS stuff. Responsive, Knowledge and Affordable... What else can you ask!
Glad we found Luke. He went beyond of what was asked. Will definitely use him again.
So glad we are working with Luke. He has been on time, communicative and resourceful.
It has been a pleasure to work with Luke. He has been very professional, delivering on time. very happy with his work.
Glad I found Luke. Professional, flexible and knowledgeable.