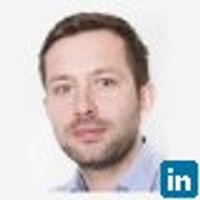 Lukasz Olbromski
Passionate Full-stack .NET Developer looking for sensible solutions, specialised in a waste elimination. I am also an experienced architect and technical lead. Specialised in a cross-platform web application development, accessibility, and testing. Experienced with building applications for SharePoint, Office 365. I advice how to work efficiently with a Legacy Code. Experienced in HR advisory and in building highly effective teams. Founder of the expert knowledge and experience sharing platform Make SENSE in IT (https://www.make-sense.it). Specialties: Full-stack development, .NET, .NET Core, Angular, JavaScript, CSS, accessibility (WCAG 2.0, WAI-ARIA), system testing (Modal Based, Risk, and Evidence-Based testing, ATDD, TDD, and others), technical leadership
C# and .NET are my go-to language and a development platform. I appreciate the support and constant development of the language and the platform.
I have been responsible for over 7000 automated full-stack tests for various Dynamics NAV clients and defining test strategies. I used this experienced in my daily jobs in order to ensure the application has the right set of tests.
I have been building web applications for my entire professional career. I have started with a classing ASP .NET applications, through AJAX-based, to SPAs using Angular and React.