Luis Salazar
$25.00
For every 15 minutes
Hi :) I've been coding since 8 yrs. old and I totally love it :) I have plenty experience with several technologies and more importantly, have had the opportunity to teach and share them with multiple people: from managers and developers, to designers and marketers. I hope we will have a wonderful time sharing knowledge and solving fun issues ;)
Average Rating
5.0
(5 ratings)
Outstanding help. Helped with the problem and also showed me few new tips along the way. Definitely recommend!
Luis was incredibly helpful, he helped me work through a very complex issue and helped me get it live before my deadline, I couldn't be happier.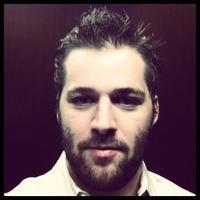 Luis was a great help! He solved my problem fast, and proposed several good ideas to improve my overall codebase. I will use him again!
Luis was very helpful in taking a rather vague objective involving the Twitter API and writing the code I needed to get the desired response. He has perfect verbal English and he was also very respectful of the time elapsed which helped to keep the total charge to a minimum. I highly recommend him and look fwd to using him again.