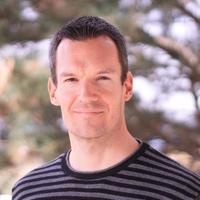 Luc Juggery
Senior software engineer at TRAXxs / Freelance Docker trainer
$10.00
For every 15 minutes
Software engineer with 15+ years of experience (worked in big companies and startups). Co-founder of GridPocket and TRAXxs, 2 startups of the french riviera. I'm in the startup ecosystem since 6+ years and really like it ! I'm also a #DockerCaptain and love to learn / teach / share all Docker related content. My new Docker online course is available at https://techwhale.io Also, latest blog posts on https://medium.com/lucjuggery My technology of choices: Docker, Node.js, MongoDB, Linux, Nginx, Ansible, Git, ... and always trying to learn new technical stuff through online courses. Currently learning Golang and very interested in functional programming. Other areas of interest: IoT, Machine Learning.
Node.js / Javascript is my language of choice when working on any new projects. I have started to use Node.js with version 0.4.8 (quite long ago) and worked on several projects using this technology, mainly for API development.
Build a Backend for IoT Projects and Set Up a CI/CD Pipeline with Docker
The post will cover the details of creating a simple backend that collects data sent by IoT devices. We will use Node.js, Docker, InfluxDB, and Grafana and deploy it on DigitalOcean through Docker Cloud.