Not looking for Lstm Developers? Find other types of developers: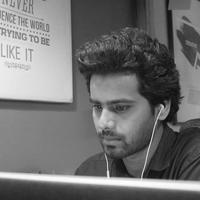 View Profile
Freelance Lstm developer in Deoria, India
CTO/Deep learning Researcher (NLP) @ Neuron
I am the CTO/Deep Learning Researcher(NLP) at Neuron and supervise the research and development work of Neuron's core NLP platform. Area of work: - Deep Learning in NLP - Recurrent/Recursive Neural Nets, Convolutional Neural Nets, Attention Networks - Sequence Labelling, Sentence Classification, Auto encoders, Encoder-Decoder Models, Sentence Embeddings, Predictive Statistical Modelling - Machine Learning - Regression, Ensemble Learning, Neural Nets, Recommendation Systems Interested in working with: - Memory Networks - Deep Reinforcement Learning - Deep Generative Models - Optimization methods for DNNs - Deep Learning for Computer Vision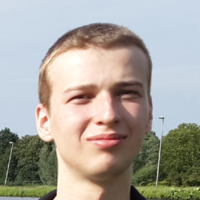 View Profile
Freelance Lstm developer in Kiev, Ukraine
Functional Programming & Data Science Expert
5 years of experiece with JVM technologies. Functional programmer. Author of a number of learning materials on Scala.
View Profile
Freelance Lstm developer in Jaipur, India
Technical Architect, Software Engineer/Developer, and a Roboticist with passion for Knowledge Flow
Lets connect and start discussing about your doubts/questions.. Intro: I am a Software Engineer/Developer with 6+ Years experience in Software Development. My experience and expertise make me a good Technical Architect along with an engineer. I have mostly worked on web/server softwares, middlewares and applications. I have acquired expertise and good experince with following - Specialties (Software/Programming): - Angular 2/4 - Java, Python, Javascript/Typescript, C++ - Messaging, REST, Network Programming(TCP/UDP), Netty, API/SPI Libraries. - RPC (Cross platform, cross language) - Serialization/Deserialization: XML, JSON, Messagepack, YAML - OrientDB, PostgreSQL - Web: NodeJS, Cordova/Phonegap, Canvas/WebGL programming in Javascript, HTML, CSS(Basic) - Designing Performant, Low latenc...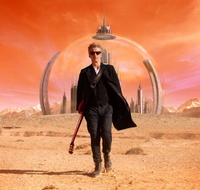 View Profile
Freelance Lstm developer in Chicago, United States
I Took the Long Way Round
I've been developing software for everything from 8-bit CPUs to multi-node high performance supercomputers, and worked in nearly every industry there is. Much of my code even from 20 years ago is still running reliably, and all of my life-critical code is still around because it's difficult to verify those applications. I've even written full custom emulators to avoid recertification costs, including system idiosyncrasies many customers had used over the 25+ year span of the product we were replacing. At every job, and on every contract, I treat it as an opportunity not only to help people see new methods, but especially to understand and learn how other people feel, think, and view what they do, and then find ways to connect with them so we all feel comfortable enough to work at our best...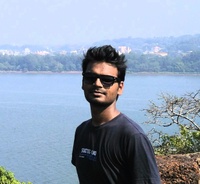 View Profile
Freelance Lstm developer in New Delhi, India
Machine Learning Engineer, A Problem Solver
I make the dumbest thing smart. I am passionate about the application possibility with Machine Learning. I am keen on learning new algorithms. I believe sharing knowledge will increase my understanding of the subject in hand.
Are You a
Lstm
Developer?
Get paid while making an impact. Become a Codementor for the next wave of makers.
Apply Now