Find a mentor

Web Programming

Mobile App Programming

Programming Languages

Data Science /Engineering

Database /Operations

Others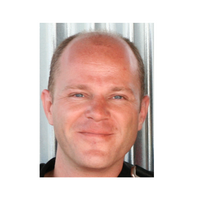 Louis
Passionate developer & collaborator.
Average Rating
5.0
(77 ratings)
Jan 2018
Amazing Mentor! Extremely supportive and an excellent teacher Thank you for all your help.
Louis is definitely 5-star!!! I started working with him in the fall of 2017 on two mobile apps, and will certainly continue using him as my core programmer going forward. Louis is an exceptional programmer, producing elegant code that even I can follow. He is exceptionally fare in billing, quickly grasps what you're trying to do, and is very honest and friendly. Furthermore he does not hesitate to identify issues, solutions, and opportunities to make my apps better, open to upgrading and future enhancement. I would not hesitate for second to recommend him!!!!
Great mentor, very knowledgeable, and patient. Makes sure you understands what he's doing.
Absolutely great job setting up devmate for my application.
Dec 2017
Very Helpful. Did exactly what I needed for the coding assignment.
Nov 2017
Awesome session. Learned to use Xcode-Instruments. Very helpful.
Awesome session with Louis. Highly recommended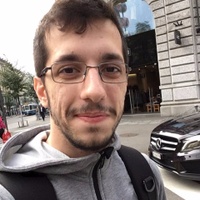 I totally recommend Louis! great mentor indeed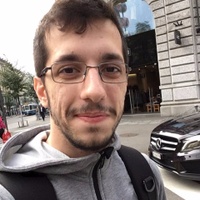 Louis not just helped me solving my issues but also explained to me the best practices and even made it quickly so he helped me solving other issues I didn't even expected! Totally recommend him!
Awesome developer! Very skilled and always helps me figure out every tasks. He is the only one I go to for iOS help! I highly recommend his services!
Oct 2017
Just had a session where Louis explained work he did offline. He used some brilliant object oriented programming (and very Swifty) to handle CoreData, notifications, etc.
If you need help with anything GO to Louis!!!!
I believe this is the second review and don't want to come off as inauthentic, as my experience rivaled my first, in working with Louis. I'm not a developer, but am learning and learn a ton while watching Louis work through the code. More importantly, the process he follows when debugging or troubleshooting a feature, it's just mesmerizing and frankly, I'm quite envious.
Helped me create a pretty tremendous CoreData object model. I never realized CoreData was so powerful and yet could be so simple. The hierarchy of entities he created was great and the code 1000x simpler. If you're using CoreData, this is your guy!