Freelance Login Developers Available for Hire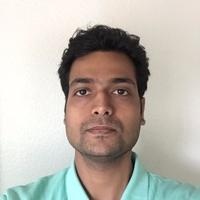 Hire Now
Freelance Login developer in Jaipur, India
Consultant | Technical Speaker | Startup Founder | Full Stack Developer | Chatbots | AI | Machine Learning | JavaScript | jQuery | NodeJS | AngularJS | MongoDB | MeteorJS | ElasticSearch | Firebase | Android | Ionic | Mocha | Digitalocean | MySQL
** Full Time Consultant, Entrepreneur, Developer. ** ** One Minute Quick Video Intro : https://www.youtube.com/watch?v=ylxt9a-izOw ** Consult Startups and Development Teams. ** **Go Ahead and Schedule a Session with me, would love to talk to you ! **
Hire Now
Freelance Login developer in Miami, United States
Solutions Architect
Passionate about software from DevOPS to Quality Assurance, from Developer to Architect with the right amount of business skills, marketing and sales. Specialties: Distributed Application Design, Object Orientated Programming, AngularJS, REST API Design, PHP, MySQL, PhalconPHP, MongoDB, Python, Flask, Zend Framework, Linux Administration, Symfony, Quick Test Professional, WatiN/R, Magento, Wordpress, Adobe & Microsoft Suite, MacOs, Amazon Web Services, Google Cloud, VMWare and more. Large Scale Software Development Strategies, Center for Disease Control regulations and reporting guidelines. Health Information Exchanges, Direct Secure Messaging, HIPAA Regulations and Meaningful Use guidelines. Experienced in successfully negotiating and implementing new technologies in change-advers...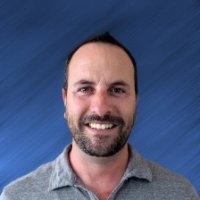 Hire Now
Freelance Login developer in Philadelphia, United States
Cofounder, CTO at Diagnostic Driving
I'm a Startup CTO -- with solid experience as a builder and leader of builders. I love building teams. As a technology leader, I believe that job satisfaction is core to extraordinary performance and success. I excel at translating tech-speak to human for customers, stakeholders and prospects. I thrive in fast-paced, deadline-driven environments and love being a part of enthusiastic, driven teams. As a programmer, I am a front-end expert with a full-stack foundation and my career expertise in visual art and design gives me a keen eye for product design and usability.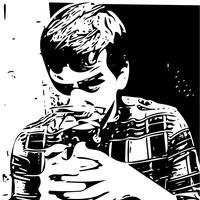 Hire Now
Freelance Login developer in Los Angeles, United States
Experienced python web developer.
I've worked on everything from industrial automation over CAN buses to 10k requests/sec real-time websites with demanding performance requirements. I love teaching other people. Let me mentor you!
Hire Now
Freelance Login developer in Alexandria, United States
Bryan Hoffpauir (BJ Hoffpauir) - Experienced Technology Executive & Developer serving the Fortune 500®, SMB's & Grammy® Winning Artists for nearly 20 years
I've been delivering Media, Technology, & Management Solutions to the problems of SMB's, the Fortune 500® & Grammy® Award Winning Recording Artists for nearly 20 years, having designed, developed, supported and led teams managing eCommerce and ERP systems responsible for over $1.5 billion dollars in revenues. I am a seasoned Technology Executive skilled in Leadership of Technology Organizations, Highly Scalable Systems, Enterprise IT, Systems Architecture, Strategic Planning, Marketing & Branding, Knowledge Centered Support, Cloud Services, DevOps, Automation / SCADA / HMI Systems, Magento, WordPress, and Distributed Computing. I have a proven Record of Success building and leading Global Teams, articulating & executing strategic vision, and delivering Technology, Media & Management...
Hire Now
Freelance Login developer in Ashburn, United States
Mac Tichner / Co-Founder of Office Compounding Solutions
Mac Tichner is the Technical Co-Founder of Bar & Club Stats, Office Compounding Solutions, and AskDiagnostic.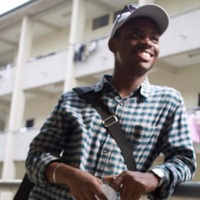 Hire Now
Freelance Login developer in Ashburn, United States
Full stack PHP, JavaScript and Python Developer.
I am a full stack web developer with ~5 years experience shipping products built with PHP, JavaScript and Python. I enjoy learning new things and breaking down complex problems. I also write about technology a lot and publish on various blogs. I have co-founded a couple of startups, and currently work at the largest online hotel booking agency in Nigeria.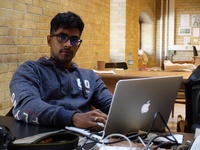 Hire Now
Freelance Login developer in Bengaluru, India
CTO at SchoolCom
I am a geek by profession . I am passionate about new technologies and love to dig in to it. I strongly believe the relationship among science, technology and life.
Hire Now
Freelance Login developer in Camden, United Kingdom
Full Stack Developer with a passion
Hi! I'm Errietta and I'm a full-stack developer. I have experience in HTML, JavaScript,(including angular and node) Perl, and PHP. I've worked for multiple companies, in both front-end and back-end roles, and I have also done freelance development work for different projects, including mobile apps, websites, and back-ends. I have great reviews, and I have them for a reason!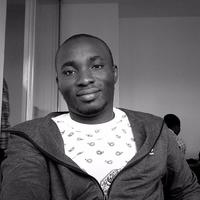 Hire Now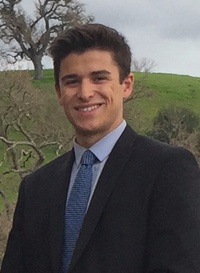 Hire Now
Freelance Login developer in Mill Valley, United States
Software Engineer and Serial Entrepreneur
I am a software developer with over 5 years of experience in the field of Java programming, as well as over 3 years in native IOS development in Swift. I've also worked intermittently in HTML, CSS, Javascript, C, C++, and Visual Basic.
Hire Now
Freelance Login developer in Boulder, United States
Software Engineer at PrintWithMe
I am passionate about solving problems, whether that means helping design a UI, or breaking a problem down into parts. I get a lot of energy from trying to meet the needs of my clients, or of my team, or of the community my projects serve. I want to help create opportunities where they didn't exist before, while gaining skills and empowering others. I currently work part-time as a contractor for a cool Chicago startup called PrintWithMe. Strong experience as a full-stack web developer with Python, Django & Flask Development, MySQL & PostgreSQL, HTTP and ReSTful APIs, JQuery & Backbone.js, HTML5 and CSS3, Amazon services like EC2, EBS, RDS, and S3. Here's a few live projects I helped make: - http://crime-punishment.smartchicagoapps.org/ - http://convictions.smartchicagoapps.or...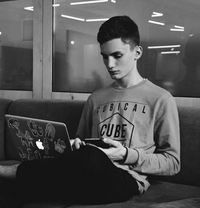 Hire Now
Freelance Login developer in Ashburn, United States
Mobile Dude
Bonjour! I am Bohdan, mobile apps developer. Need help or advice? Urgent homework or deadline got too close? I am the guy you was looking for.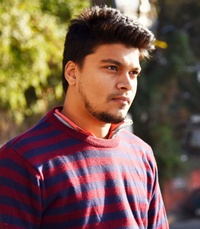 Hire Now
Freelance Login developer in New Delhi, India
Programmer since 2006. Lead technology for startups and enterprises.
I love building apps and working on cutting edge technologies, ensuring that they're ready for market in short development time. I also like to ensure the applications to be heavily iterated and improved based on user feedback and performance metrics.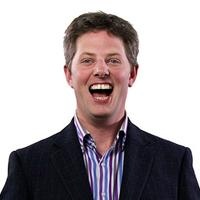 Hire Now
Freelance Login developer in Dorking, United Kingdom
Broad-based web & database developer
Specialist in database-driven web platform design currently working on projects involving Python & Flask, with working knowledge of other frameworks including Django and WordPress. Huge MS Access experience. Also experienced in SQL & Redis. Former Windows Server sysadmin, for my sins. Always happy to give advice.
Are You a
Login
Developer?
Get paid while making an impact. Become a Codementor for the next wave of makers.
Apply Now