Not looking for Logic Developers? Find other types of developers:
View Profile
Freelance Logic developer in San Francisco, United States
I am a self taught software engineer turned electrical/firmware engineer. I have been the chief architect at medium and small companies and enjoy teaching people anything I know that they are curious about. My main professional experience is pytho2/3n with postgresql (sqlalchemy and flask), though I have done a significant amount of C in my time for desktops, mobile phones, and embedded micro-controllers. In my spare time I am currently working on learning Rust and D, as well as trying to make a cross platform hardware abstraction layer for JTAG controller access so micro-controllers and FPGAs can be programmed/debugged without headache.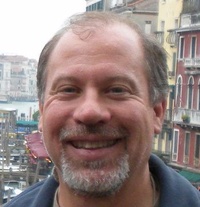 View Profile
Freelance Logic developer in Boise, United States
Assembly Language, Introductory Programming, Compiler Techonology, Instruction Set Architecture , and much more!
My working style: I focus exclusively on 1:1 live mentoring, as my objective is to share the information, techniques, thought processes, and skills to get to the next level. I try to be available for mentoring here Mon-Thurs, usually between 8:30am and 4:00pm, California time. (Occasionally, I can be found online Fridays, weekends, or after hours.) I am new to codementor(.io), but not to programming & mentoring. My preferences are toward mentoring for general purpose programming, especially in the areas of algorithms and data structures, programming principles, programming paradigms, compiler, or instruction set architecture: course work, hobby, or professional! However, I'm not specifically into frameworks, desktop GUI, or browser UI. I can help you write a parser from scratc...
View Profile
Freelance Logic developer in Charlotte, United States
Software Whisperer
I've been coding since I was nine and I still love it. I've worked as a freelancer for very large and very small businesses. I've worked for SF bay area startups and I've contributed to a lot of open source software. I have taught classes and mentored a lot of people.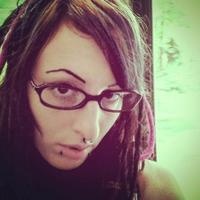 View Profile
Freelance Logic developer in Vancouver, Canada
[ professional dev mentor, UX/UI enthusiast, full-stack developer ]
Greetings! I work as a professional mentor as a web dev bootcamp in Vancouver, BC called Lighthouse Labs, where I teach students about programming, web development, problem solving, UX/UI and anything else they need help with, one-on-one, in groups, and remotely. I also conduct practice tech interviews with the students - ensuring they are prepared for the kind of questions and format they might expect from a real tech interview, perform code and UX/UI reviews, evaluate projects and actively contribute to the curriculum. I've received praise from students, instructors, administrative staff and fellow mentors for my friendly and helpful demeanour, patience with students of all levels, ability to break concepts down to a level as basic as an individual student needs, tendency to commiserate ...
View Profile
Freelance Logic developer in São Paulo, Brazil
Computer Scientist
Building things like software products and intelligent machines and systems is the best job in the world! So if you want to have a chat about computers, let me know.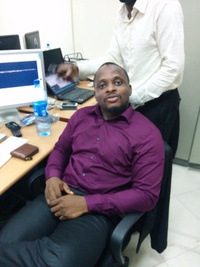 View Profile
Freelance Logic developer in Lagos, Nigeria
Full stack PHP and Java developer
I am an experienced full-stack software developer with about a decade in the field, primarily in back-end development for different types of front end e.g. Mobile and Web front-ends. I am very good and debugging and solving software challenges. My strong areas are basically Java and Php although I have some experience in other programming languages and concepts like .Net framework and Python.
View Profile
Freelance Logic developer in Leawood, United States
enthusiastic mentor, mad about software quality
20+ years development in python, C, scala, etc. 15+ years leadership in web standards. Currently maintaining 20KLOC clinical data ETL job in SQL and python. Day job: writing software to support research at KU Med Center
View Profile
Freelance Logic developer in Kellyville, Australia
Software Developer with ~20 years experience.
I can assist you with your Meteor / JavaScript / MongoDB / Node and other enquiries. About 20 years of software development experience and consultant designing many in-house and large scale management apps as well as full stack websites and eCommerce solutions. Enjoy finding out of the box simple solutions to software problems.
View Profile
Freelance Logic developer in Espoo, Finland
Director of Software Development at Verto Analytics
I like to deal with complex systems with complex relationships, whatever they may be. Given that, the exact nature of the problems to work with is not that important, even though I prefer things related to mathematics, computer science or programming. At work I supervise a team of developers, guiding and mentoring them, as well as doing technical work myself. I spend my free time doing different hobby projects, mostly cross-over between mathematics and programming. I am especially fond of problems involving dynamical systems, evolutionary algorithms, machine learning and simulations.
View Profile
Freelance Logic developer in Treviso, Italy
Pdf and embedded solution expert developping in javascript. Acrobat forms.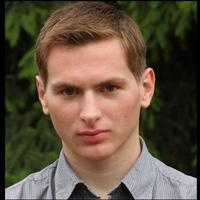 View Profile
Freelance Logic developer in Czeladz, Poland
Programmer and electronics enthusiast
I work in all sorts of languages, from web development, through multi-platform desktop apps, high-level, low-level, assembly, security, mobile apps, native, non-native, embedded, AVR, compiled, interpreted, scripts, tools, big projects, with frameworks, without frameworks, anything. I have over 10 years of experience and done projects in C, C++, C#, Java, PHP, Python, Pascal, Flex, JavaScript, ActionScript, HTML5/CSS3, Qt, QML, Powershell, Batch, JScript, VB. My favorite language is C++. I pay big attention to quality of my programs, UI, UX, speed, optimization and code style.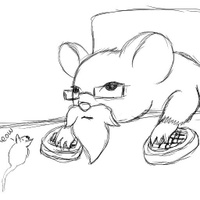 View Profile
Freelance Logic developer in Budapest, Hungary
A tiny mouse, a hacker.
Besides my day-job, I participate in open source and free software projects, and aim to expand towards mentoring and freelancing, to keep a nice balance between work, and hobbies (where mentoring and freelancing are the hobbies, on topics as different from my day job as possible, to have a little variety).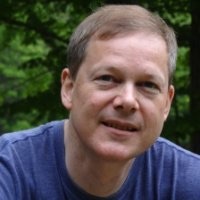 View Profile
Freelance Logic developer in Cambridge, United States
Principle Software Engineer - Programming Language Guru - Compiler Wizard
Superb C++, Scala, FP, and OO design chops. Expert at designing compilers, type systems, frameworks, and embedded programming languages. Strong background in pure mathematics, computer science, and functional programming.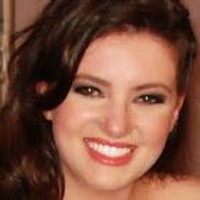 View Profile
Freelance Logic developer in Londrina, Brazil
Electrical Engineer
I am an Embedded Systems Engineer, graduated in Electrical Engineering and with 3 years of experience in product development and production. I am experienced in hardware (circuit and PCB design) and firmware development (Embedded C in various architectures). I love challenges and new things; as an Engineer my main goal is problem solving.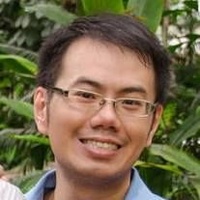 View Profile
Freelance Logic developer in Singapore, Singapore
Veteran Web and Game Developer
A veteran software developer with more than 10 years of experience in programming. Develop web apps with PHP, MySQL, Laravel 5, JavaScript/JQuery, and developing interactive multimedia applications with Unity3D.
Are You a
Logic
Developer?
Get paid while making an impact. Become a Codementor for the next wave of makers.
Apply Now