Freelance Logging Developers Available for Hire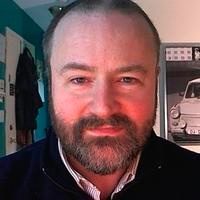 Hire Now
Freelance Logging developer in Pepperell, United States
full-stack Python & JavaScript ● IT architect & strategist ● DevOps ● smokejumper
• Expert full-stack Python & JavaScript developer • Full DevOps: project architecture to production deployment at scale • Outstanding trouble-shooter and "OMG! Everything is on fire! HALP!!" first responder • Strong web app, data structures, data science, and visualization skills • Enjoy complex integration and automation challenges • Love mentoring. Half-price rate ($60/hr) for all genuine students
Hire Now
Freelance Logging developer in Paris, France
Ambitious learner and trainer. Open Source addict. Web Apps craftsman
I invest myself into understanding the product when I help customers to better prioritise the work that should be achieved first and prevent waste. I understand good and bad UX choices. Test driven development helps me to create a business driven code and to keep it clean. I'm a candid person, always open to feedback.
Hire Now
Freelance Logging developer in Ashburn, United States
Experienced (12+ years) C# and .NET developer with a commitment to SOLID and Test Driven Development
My business, Tigra Astronomy, specializes in producing software, instruments and automation systems for astronomers. The majority of our work is hardware/software interface and observatory automation and we specialise in ASCOM drivers using C# and .net but we also do many other things. I've used C# and .Net almost exclusively for more than 10 years ever since it was first introduced in 2001. In total, I have more than 30 years' experience of software development, spanning embedded systems, telephony, communications, web/ecommerce, astronomy and things too numerous to list. I'm dedicated to the concept of continuous self-improvement and I try to adopt modern, agile practices and our internal processes are based around Atlassian Jira, Stash and Fisheye; Git with GitFlow; and TeamCity c...
Hire Now
Freelance Logging developer in Cluj-Napoca, Romania
Software storyteller
Coding brings me a lot of satisfaction. I find it disciplines my mind in surprising ways. Most of our young life, we are taught how to use technology. Yet many people never make the shift from users of technology to creators of technology. I would describe myself as a futurist.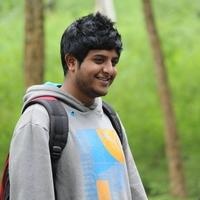 Hire Now
Freelance Logging developer in Bengaluru, India
Developer at HackerEarth
Work Experience(in reverse chronological order): R&D Engineer, HackerEarth(9 months)(current) Core developer, Klonio - a database version control system(18 months) DevOps engineer, Motorola Solutions(9 months)
Hire Now
Freelance Logging developer in Ashburn, United States
Senior iOS and Backend Developer
I am a Web Developer with expertise in Django, Rails and many more technologies. I love challenging projects and learning new things. Last year, I was the Lead Developer for a realtime Django project with Pythonic implementations of socket.io, postgresql, and angular.js. I am currently working as a Full Stack Ruby Developer at Ginza Markets Inc. Our main product is an innovative SEO and SEM application. www.ginzametrics.com I also have experience with other tools like fabric, capistrano, chef and all system administration tasks.
Hire Now
Freelance Logging developer in McLean, United States
Full-Stack Help
The best way I can help you is by showing how all the pieces fit together. It's hard to learn some topics just by blog posts because they usually focus only on one piece. Instead, I'll show you how it all works, specific to your situation, and answer any questions you have. I've worked up and down the stack from designing to back-end services and server management.
Hire Now
Freelance Logging developer in Ashburn, United States
Programmer & System Administrator, DevOps
- 10 years experience on application programming across backends, web, analytics and systems. - Linux expert, system administration - Cloud & SaaS. - Holistic infrastructure automation person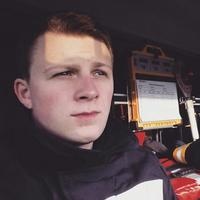 Hire Now
Freelance Logging developer in Hanover, Germany
Python developer from Germany
Do you need help in any section of my experience? I can help you in English and German (primary language)
Hire Now
Freelance Logging developer in San Jose, United States
Python enthusiast
I have been in love with python since the day I got the hang of it. I use python everyday at work and in my personal life to make things easier. In a way python is making me lazy!!!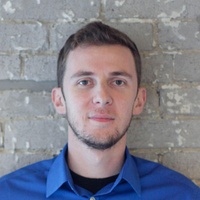 Hire Now
Freelance Logging developer in Ashburn, United States
Senior technology leader, serial CTO, founder, advisor
Erik Levinson is a senior technology leader who's passionate about delivering high-quality software. Erik's career spans over a decade of diverse roles in support, QA, operations, development, infrastructure, and technical leadership in B2B, B2C, and public sector organizations. As CTO at Uberflip for the past four years, Erik built and led a dev/QA/ops team responsible for delivering a highly-available, secure, and highly-scalable SaaS platform serving such enterprise customers as HP, Cisco, UPS, Deloitte, SAP, Oracle, PwC, JP Morgan Chase, and others. Erik is the co-founder and former CTO of a Canadian regional telecom company, where he developed and commercialized innovative technologies. Erik is also highly active in Toronto's tech community, including co-organizing the Toronto CTO...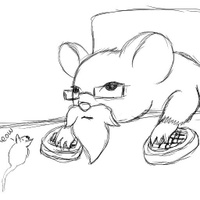 Hire Now
Freelance Logging developer in Budapest, Hungary
A tiny mouse, a hacker.
Besides my day-job, I participate in open source and free software projects, and aim to expand towards mentoring and freelancing, to keep a nice balance between work, and hobbies (where mentoring and freelancing are the hobbies, on topics as different from my day job as possible, to have a little variety).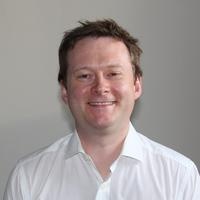 Hire Now
Freelance Logging developer in Sevenoaks, United Kingdom
Experienced technical lead, full stack web developer and low level server side engineer
I've had a wide range of experiences, and been involved in pretty much every aspect of software delivery. I'm a pretty strong all rounder, but have some specialisms based on previous projects: * High performance server-side systems * Distributed systems and messaging * Multi-threaded and fully asynchronous programming and associated frameworks * Financial services related technologies - for example FIX * Automated testing - from TDD through to full system integration testing * Performance and non-functional testing One of the reasons I started programming was that I love solving problems - codementor looks like a brilliant way of helping people get to the bottom of whatever is holding them up. I pride myself on being the goto person when a problem has gone beyond stubborn - I'...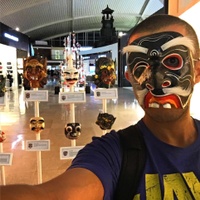 Hire Now
Freelance Logging developer in Ashburn, United States
Consultant - Senior Software Engineer - Javascript
These past years, I helped setup a PaaS company from scratch while living in Chiang Mai, I contributed to a fin-tech company in Sanlitun, the vibrant heart of Beijing, and more recently experienced working in the scope of a Fortune 500 OTA company in Bangkok. I've been working with a lot of different technologies so my help spectrum is wide. I'm currently working with Node.js, React.js and React Native on a daily basis; these are definitely my "forte"s if you need a pair programming session. More information available on my LinkedIn.
Hire Now
Freelance Logging developer in Glasgow, United Kingdom
A passionate lover of coding and teaching
I'm a passionate developer that enjoys debugging difficult problems and trying to shoe in some functional goodness while I'm there. I believe in software craftsmanship and delivering solid customer value. Hit me up!
Are You a
Logging
Developer?
Get paid while making an impact. Become a Codementor for the next wave of makers.
Apply Now