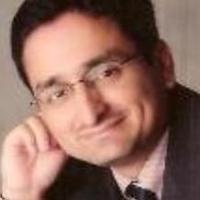 Luis O. Freire
$20.00
For every 15 minutes
I have computer science experience in academic and corporate categories. This includes, intensive programming experience in telecommunication, finance, and applied science using traditional and graphical development platforms. I employ a clear and simple mentoring technique at all student age levels.
Eastern Time (US & Canada) (-05:00)
I mentored a high school senior taking a Python programming course. The student successfully completed the assignments and plans to pursue a computer science degree at the college level. Another college student requested Python instruction in order to complete a project for an Imaging Science course. An engineering student was trained to use PyPlot graphing modules for a research project on customer tracking.
I mentored a high school teacher in adding Ruby programming to their web development curriculum. The teacher successfully completed the assignments and plans to include Ruby in future course instruction. I have designed Ruby programs deploying Object-Oriented techniques.
Ruby Code: Rendering Alphabetic and Numeric Games
Read to learn how to implement a game system using the menu and activity log features.
Ruby Programming: An Object-Oriented Paradigm
Learn how to use object oriented programming to create conversion algorithms and user interfaces.