Find a mentor

Web Programming

Mobile App Programming

Programming Languages

Data Science /Engineering

Database /Operations

Others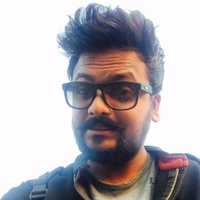 Rohan Lodhi
Mobile Application Developer
I am Android developer and founder of androtech blog in quora. I like to learning new stuff in Android and to spread it .Author and Owner of AndroTech1.tk ( https://androtech1tk).
I had a good experience in mobile application development .
Security While Sending the Data to Server Using SSL(Secure Sockets Layer)
The SSL (Secure Sockets Layer) information for android Developer.
RecyclerView using CardView
Learn how to create RecyclerView using CardView and how to hide the toolbar when scrolling down.
Kotlin For Android Developer
This a Basic Tutorial about Kotlin language For Android.
VIEW MORE POSTS