Freelance Lodash Developers Available for Hire
Hire Now
Freelance Lodash developer in Warsaw, Poland
Lead engineer with 10+ years development experience & background in delivering training courses
I have been delivering technical training courses for over 7 years on a variety of subjects - I can help by giving full courses, pair programming to help you learn or if you have a specific problem you're trying to solve I'll work with you through it to help you resolve it and understand the solution. Outside of CodeMentor I am a Lead Engineer based in London & SF - I have experience working in large corporations & startups across Java, iOS, JavaScript & Web Technologies. ** If you belong to a group that is underrepresented in tech, and money is an issue, please ask me about reduced rates. **
Hire Now
Freelance Lodash developer in Ashburn, United States
Let me be your code guru/cyber witch
My experience with lodash/underscore began at Amazon on project Echo, and I continue to use it on Property Meld. It is an extremely useful tool - I never leave home without it! However, I am happy to see that its usage is more and more being supplanted by es6 and Immutable.js.
Hire Now
Freelance Lodash developer in Makati City, Philippines
Geek and Entrepreneur
I'm a geek and an entrepreneur that takes pride in solving tasks elegantly within set limitations. I have had my own share of achievements and challenges with my own businesses and projects in my 15+ years as a developer. I love working with others and sharing and expanding my knowledge, which is why I'm excited to share my expertise as a mentor, colleague or consultant on your project. /**  * Technologies I work with but not limited to.  * @return a well-equipped toolbox  */ ⦾ PHP (all versions), expert level (I write PSR-2 style) ⦾ JavaScript in multiple flavors (ES6, TypeScript, CoffeeScript, etc), expert level ⦾ In varying degrees: Go, Python, Java, Elm, Elixir. I can switch between languages and language styles, and explicitly make use of design patterns ⦾ Frameworks that...
Hire Now
Freelance Lodash developer in Rotterdam, Netherlands
Full stack solution developer
"Everything must be made as simple as possible, but not simpler." Got stuck building your awesome web application? Wondering which tool to use, which library to pick? Let me help you out! I have been an independent software developer since 1997 specializing in open source Java enterprise and web technology since 2002. Currently focusing on "native web clients" with AngularJS. According to crystalknows.com: "a very quick learner with strong analytical, creative, and social skills, but may seem two steps ahead in some conversations." I always goes the extra mile to create solutions that are simple, easily maintainable and highly extensible. Kees is on a continuous quest for "the right tool for the job". He is a broadminded professional that is able to come up with unexpected solutions. ...
Hire Now
Freelance Lodash developer in Fort Mill, United States
Director of Software Engineering | JavaScript/React/Redux | PHP | HTML/CSS
Super friendly, approachable technology nerd with nearly 20 years of experience writing code. I'm quick at understanding new code and finding solutions to challenging problems. I've worked for a number of companies including Disney, Ramsey Solutions (Dave Ramsey), and Red Ventures. I hope you give me the chance to help you out!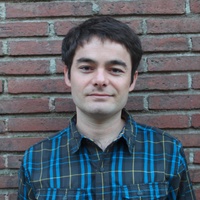 Hire Now
Freelance Lodash developer in Barcelona, Spain
Full stack developer coming from a PHP background and currently focused on javascript based single-page applications
I am a full-stack developer with ten years of experience with various PHP frameworks and state of the art JavaScript libraries. I code fast but know the importance of testing and good documentation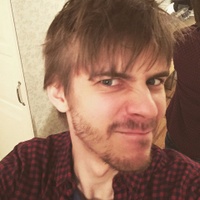 Hire Now
Freelance Lodash developer in Den Haag, Netherlands
Full-stack software engineer
"Always code as if the guy who ends up maintaining your code will be a violent psychopath who knows where you live. " - John F. Woods Artem Golovin has 6 years of experience in web development field. He specialises in single page applications preferably made with VueJs/Angular frameworks and in Nodejs backends preferably made with Adonis.js framework. He widely uses Unit and End-to-End testing, Webpack/Gulp, GitHub, Docker and a few more technologies to make development process fast and smooth. However, Artem knows a lot more than one technology. He is an active user of Swift (iOS, UIKit and other core frameworks), Docker and different task automation tools. He prefers to automate tests and to setup continuous integration engines for projects. All the routine work takes seconds inste...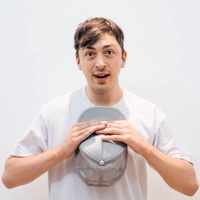 Hire Now
Freelance Lodash developer in Ho Chi Minh City, Vietnam
If we can think of it, we can build it
I'm a web developer focused on the front of the stack. Specializing in design and the front-end of large mobile and web applications, I am known to be cross-functional by nature. I am a lover of startups and dabbler in backend technologies. My career is built on experiences at Eveo, Apartmentlist, and Hired as well as collaborations with Nike, Microsoft, McCormick and Verizon.
Hire Now
Freelance Lodash developer in Chatswood, Australia
Full Stack Javascript/Nodejs Designer/Developer with Enterprise-scale API/Data Architecture experience
Hi, thanks for looking me up. I'm a hands-on Software Designer, Architect and Developer with deep experience in front-end design/development and systems engineering, with a strong focus on coaching teams to learn, adapt and innovate. Most of my work for customers is around solving complex business problems through people and technology. I'm technology agnostic, with the exception that there are only a given number of technologies one can truly master in a lifetime (as listed above). My experience ranges from designing and building to managing, leading, coaching mostly in medium to very large enterprises. These days I spend more time working with scale-ups and a couple of start-ups. I'm also an agile coach, though I prefer to focus on building stuff and technology coaching. Feel free t...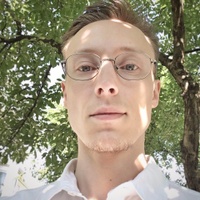 Hire Now
Freelance Lodash developer in Naperville, United States
Puts the thinking cap on.
It takes a balance many skills to build a technology for a startup. I have created many small and several large products, including REST API's, web apps and mobile apps. I have come to realize that thinking of tests first yields simpler and more resilient architectures that can withstand significant changes. A changeable code is a must in the fast-paced startup world, and that is why I am also an advocate for statically typed languages.
Hire Now
Freelance Lodash developer in Tel Aviv, Israel
I run a little company named Caffeine. Been mentoring my own developers for quite a while. Enjoy solving problems and finding new challenges.
Hire Now
Freelance Lodash developer in Arlington, United States
Java / Scala help
I can help with anything Java / Scala!
Hire Now
Freelance Lodash developer in Marquette, United States
Emergency support specialist, cloud consultant, lifetime coder, Linux ninja, security guru, developer-operations liasion, systems administrator. Often called 'rockstar', 'unicorn', 'hero', 'savior', 'recluse'; seldom called on the phone.
I put out cyber fires over donuts and camp fires. Polyphasic sleeper serving all timezones! Provider of live-help in real-time via video conference for technologies I have mastered and problems no one else can solve. Writer of re-brandable content management systems (every app has content, does it not?), re-usable apps & APIs, member of Mensa & Intertel, slayer of salmon. Human languages for fun, programming languages for breakfast. I left Detroit in the Dot-Com era to live deep in the north woods, I wear camo every day and kill my own food when I have to. I solve my own problems with grace and efficiency. I'll be happy to solve yours! My three most valuable skills: * Problem solving * Anticipation (of variables and user expectations) * Machine logic These skills, when applied t...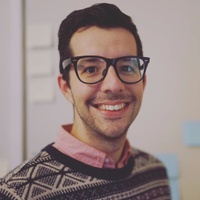 Hire Now
Freelance Lodash developer in Austin, United States
ESL Teacher Turned Software Developer
I'm a Software Developer in Austin, and I love developing in and teaching people Full Stack JavaScript!
Hire Now
Freelance Lodash developer in Nantes, France
Developer - Architect - PhD student - Humanist
Young generalist engineer graduate from Icam de Nantes (France), I am fond of a lot (= too much, I guess) of stuff. Most of them are linked to new technologies, IT, and software development. I am currently in charge of R&D at Startup Palace, a company providing lots of services to startups, where I actually do many different things (which is something I like!). I am also preparing a PhD in software engineering (at University of Nantes). I care about Open Source, and I like when my code is simple and maintainable. I'm here to meet interesting people with interesting problems, and do my best to help them! (Note: in case you wonder, helping beginners *is* an interesting problem)
Are You a
Lodash
Developer?
Get paid while making an impact. Become a Codementor for the next wave of makers.
Apply Now