Freelance Location Developers Available for Hire
Hire Now
Freelance Location developer in Espinho, Portugal
Lead Developer at NDrive Navigation Systems SA
9+ years of continuous C/C++ software development including LBS mobile applications since 2006. Core developer of a full turn-by-turn GPS navigation engine for mobile devices​ deployed across well-known brands like Samsung, LG, HTC or Ford. Leadership and mentoring skills in a fast paced environment.​
Hire Now
Freelance Location developer in Quito, Ecuador
Android/Web developer ready to help and work alongside you
I love developing software and enjoy learning day by day. Always focused on delivering great and satisfying experiences in the products I work. Perfectionist and pragmatic to get the job done.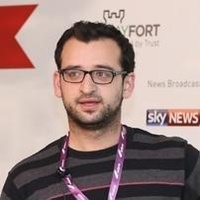 Hire Now
Freelance Location developer in San Francisco, United States
Senior iOS Engineer
raywenderlich.com ex-tutorial team writer and tech conferences speaker. 8 years of experience in iOS development.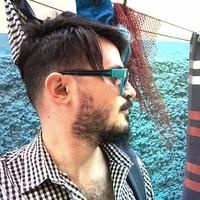 Hire Now
Freelance Location developer in Istanbul, Turkey
Designer, Developer, Prostetnic Captain at Brokoli Labs
Developed iOS for 8 years, developed Swift since the inception. Has 3 of the top 10 free news apps in Turkey on App Store and Google Play Store.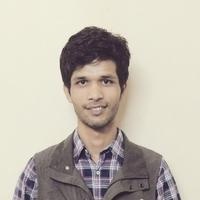 Hire Now
Freelance Location developer in New Delhi, India
JavaScript developer
I'm a passionate JavaScript developer with 4 years of experience in JavaScript development, including 1.5 years working at the Samsung research and development institute in India as a JavaScript developer. I have significant experience working with Express.js, AngularJS, React.js, and Meteor.js.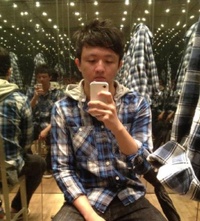 Hire Now
Freelance Location developer in Hong Kong, Hong Kong
Full Stack Developer and Entrepreneur
A serial entrepreneur that has entered multiple US accelerators (one of them is Top 20). Process with technical knowledge helps me bring ideas into real product that people enjoys.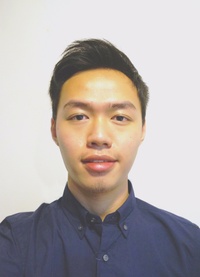 Hire Now
Freelance Location developer in Los Angeles, United States
Founder at SwiftBack
A problem solver thru analytical observation and a creator. Frontend and Backend software architect for a ride sharing app, which scaled bandwidth towards 40,000 users. Knowledgable from basics of implementing and configuring APIs and SDKs, Frontend development plan on web,mobile and backend from basic functions to machine learning and algorithm implementation. An individual who is driven by innovation leveraging on technology and design . Hyu believes in executing projects beyond conservative means and devoted to problem solving with a different perspective.
Hire Now
Freelance Location developer in Minsk, Belarus
Android Expert
Hi, 6+ Years of Android, 7 Years of development. I would be happy to help you.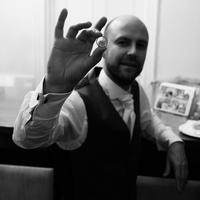 Hire Now
Freelance Location developer in Swansea, United Kingdom
From 2007 - 2014 I worked in London at one of the most commercially focussed enterprises in digital advertising. As a result I have top to bottom insight into cross platform digital publishing and digital revenue generation. My speciality is Digital Marketing (specifically SEO) and Drupal 7.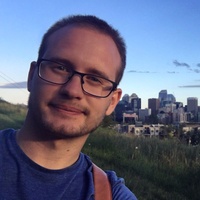 Hire Now
Freelance Location developer in St Petersburg, Russia
iOS Applications Developer ● Remote team Player ● Open-source Contributor
● Swift / Objective-C / iOS Developer ● Having solid Back-end/Databases/Web-apps/APIs design and usage understanding ● Helping / consulting people remotely, and learning from people even more ● Love building MVP/Proof-of-concept for good ideas ● Love reusable and flexible solutions ● Willing to help and meet new fellow Swifters!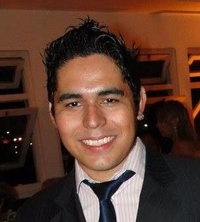 Hire Now
Freelance Location developer in Belo Horizonte, Brazil
Full Stack Engineer / Entrepreneur
Computer Engineer with post-graduation in Software Project Management • Full-stack developer with 10+ years' experience in development, design and Dev-Ops • Experience with agile teams (SCRUM\XP\LEAN) developing and leading using tools as Trello, Kanban, Jira, MS Team Foundation etc • Experience in designing scalable and distributed enterprise applications (cloud computing) using Amazon AWS-EC2, IBM SoftLayer and Microsoft Azure • Proficient in C#.NET, JAVA SE/EE/ANDROID, SWIFT IOS, HTML, JAVASCRIPT and several frameworks for distributed solutions (hardware/software)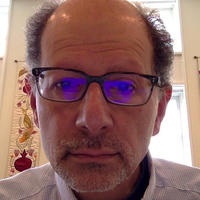 Hire Now
Freelance Location developer in Columbia, United States
Senior Software Architect and programmer with over thirty years industry experience
I have a unique ability to combine extensive technical and innovative problem solving skills with business savvy and effective personal communication skills. I love working with technology and people to solve real world problems. I bring a wealth of experience across a wide array of technologies and project domains. I'm very easy to work with and known as the go-to person for help with the latest technologies and difficult technical challenges.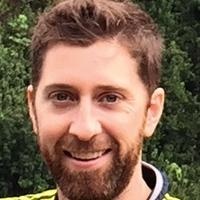 Hire Now
Freelance Location developer in Carlsbad, United States
Senior iOS Engineer at Follow Up Boss
I've been developing iOS apps for the past 5 years, most of which I spent in San Francisco working for startups. My apps have been been downloaded by over 5 million people. I will help you write clean, organized code in order to accomplish your goals. I have a "less is more" approach which will really help your sanity so you aren't pulling your hair out and getting lost in your own code... believe me, I've been there! I'm here to offer the kind of help that I wish I had when I started out.
Hire Now
Freelance Location developer in Denver, United States
Mobile Developer
I am an experienced software developer with over 6 years of software development experience in small and large teams, working remote and on site. I have also had remote contractor experience. I have spent the last 3 years of my career developing mobile apps.
Hire Now
Freelance Location developer in Ealing, United Kingdom
Senior iOS Engineer
I'm and experienced software engineer with an industrial electronics and control engineer background. I've worked for 5 years in mobile focusing on iOS platform. I've been part of teams that shipped applications directly to store, and worked with clients to deliver to mass market. The last two companies I've worked for are based in London; Badoo and Peak labs. My areas of interest are: - Graphics programming - Delighting users with awesome apps - Games programming as a hobby - Embedded systems development Visit my blog: http://miqu.me Github: https://github.com/DarthMike
Are You a
Location
Developer?
Get paid while making an impact. Become a Codementor for the next wave of makers.
Apply Now