Not looking for Loadbalancing Developers? Find other types of developers:
View Profile
Freelance Loadbalancing developer in Makati City, Philippines
Geek and Entrepreneur
I'm a geek and an entrepreneur that takes pride in solving tasks elegantly within set limitations. I have had my own share of achievements and challenges with my own businesses and projects in my 15+ years as a developer. I love working with others and sharing and expanding my knowledge, which is why I'm excited to share my expertise as a mentor, colleague or consultant on your project. /**  * Technologies I work with but not limited to.  * @return a well-equipped toolbox  */ ⦾ PHP (all versions), expert level (I write PSR-2 style) ⦾ JavaScript in multiple flavors (ES6, TypeScript, CoffeeScript, etc), expert level ⦾ In varying degrees: Go, Python, Java, Elm, Elixir. I can switch between languages and language styles, and explicitly make use of design patterns ⦾ Frameworks that...
View Profile
Freelance Loadbalancing developer in Marquette, United States
Emergency support specialist, cloud consultant, lifetime coder, Linux ninja, security guru, developer-operations liasion, systems administrator. Often called 'rockstar', 'unicorn', 'hero', 'savior', 'recluse'; seldom called on the phone.
I put out cyber fires over donuts and camp fires. Polyphasic sleeper serving all timezones! Provider of live-help in real-time via video conference for technologies I have mastered and problems no one else can solve. Writer of re-brandable content management systems (every app has content, does it not?), re-usable apps & APIs, member of Mensa & Intertel, slayer of salmon. Human languages for fun, programming languages for breakfast. I left Detroit in the Dot-Com era to live deep in the north woods, I wear camo every day and kill my own food when I have to. I solve my own problems with grace and efficiency. I'll be happy to solve yours! My three most valuable skills: * Problem solving * Anticipation (of variables and user expectations) * Machine logic These skills, when applied t...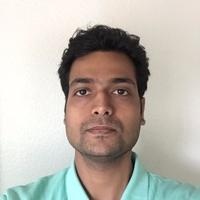 View Profile
Freelance Loadbalancing developer in Jaipur, India
Consultant | Technical Speaker | Startup Founder | Full Stack Developer | Chatbots | AI | Machine Learning | JavaScript | jQuery | NodeJS | AngularJS | MongoDB | MeteorJS | ElasticSearch | Firebase | Android | Ionic | Mocha | Digitalocean | MySQL
** Full Time Consultant, Entrepreneur, Developer. ** ** One Minute Quick Video Intro : https://www.youtube.com/watch?v=ylxt9a-izOw ** Most Searched for Consultant For Chatbots and Voice enabled Apps** ** Have Build Products for Startups and Large Enterprises. ** ** Consult Startups with their Product. ** ** You will not be Charged if i am not able to Resolve your Issue.** **Go Ahead and Schedule a Session with me, I would love to talk to you ! :-) **
View Profile
Freelance Loadbalancing developer in Hicksville, United States
Development and Operations Director
Global DevOps Community | http://devopschat.co Contact Details | http://jared.nyc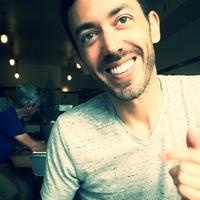 View Profile
Freelance Loadbalancing developer in Sacramento, United States
Infrastructure Architect at iPyxel Creations
Multi-platform full stack developer specializing in event-driven architecture/infrastructure and project manager for a wide variety of business environments and industry with a relentless affinity for good design and solid code. Past clients include Ernst & Young, Ford Motor Company, Jaguar, Tower Records, Fraternal Order of Police, and Berries.com. Scale OUT, not UP.
View Profile
Freelance Loadbalancing developer in Mérida, Venezuela
Member en Plone Foundation
I am native from Maracaibo, Venezuela, I a graduated of the "Academia de Software Libre" of Fundacite Mérida as "Especialista en Desarrollo en Software Libre" and also a graduate of the Colegio Universitario "Dr. Rafael Belloso Chacín" as "Técnico Superior Universitario en Informática", currently I am a member of the CENDITEL Foundation community, where I serves as Developer on Free Technology, I am advisor to Venezuelan government agencies regarding issues of community collaboration and free software development. I have experience using Free Software since 2002, I have been participated as a collaborator in the Internationalization process and Spanish localization in many Open Source and Free Software projects, I am an active contributor in Venezuelans projects like "CANAIMA GNU/Linux"...
Need to Hire a Senior
Loadbalancing
Developer?
Get Started
Are You a
Loadbalancing
Developer?
Get paid while making an impact. Become a Codementor for the next wave of makers.
Apply Now