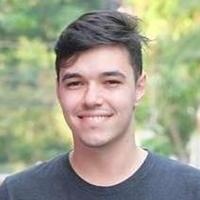 Lucas N. Munhoz
Expert Javascript Developer
$14.00
For every 15 minutes
Hi, I am Lucas! I am a full stack developer with 5+ years of experience. I love to create stuff for the web and discover new technologies. I have a strong background with JavaScript, Meteor, MongoDB, and nowadays I am improving my skills with React, GraphQL and Relay. I really love to mentor other developers and I know the feeling of getting stuck with some quirky problem. But don't worry, that's why you are here and I can help you to solve it! Don't be shy and send me a message. Lets talk! You can also book a session with me on calendly: https://calendly.com/lnmunhoz/30min
13
JavaScript
4
React
4
Meteor
3
HTML/CSS
Average Rating
5.0
(27 ratings)
awesome mentor! Very nice guy and helped out a lot.
A+ A+ A+ would work withagain!!
Awesome mentor !! Very knowledgeable and friendly. Explains things well. Patient.
Had been struggling with an issue for hours... 12 minutes with Lucas and problem solved.
i had this issue and i was ripped of by other mentors on the platform but i may say lucas helped me regain that trust, he is very friendly smart and quick with his session. huge plus!
Extremely helpful and very knowledgeable with Meteor + React despite giving him very little information to help debug the problems I was having!
Lucas was the best mentor I had. He solves your problem quickly and efficiently. He walks you through every step of the way and teaches you on how it was done. I would definitely go to Lucas for future coding problems.
Lucas was a great help. He was able to help solve a quirky problem I'd spent hours trying to solve myself up to the point of working with him. I'm looking forward to working with him more in the future.