Luka Muzinic
For every 15 minutes
Helping applications and websites grow and perform better by optimizing code, server configuration and hardware infrastructure. Likes to stress test and benchmark everything that can be measured. My clients see gains in speed, exposure and traffic while keeping costs reasonable. Familiar with most programming languages but mainly focused on PHP with related technologies and services. I like to share knowledge by teaching PHP, mentoring new web developers and speaking at conferences and local user groups. When I am not coding you can find me in nature, either on bike or in kayak.
3
PHP
MySQL
- 7 years experience
Learn how to use Git in your everyday work and fully grasp its powerfull concepts. From crafting concise commit messages, through merging and rebasing, to stashing and cherry picking. Master the git workflow and use pull requests with code reviews to end up with solid codebase.
Average Rating
5.0
(4 ratings)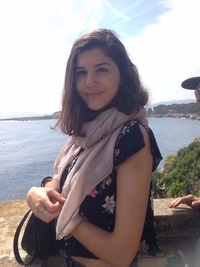 I would recommend this mentor to everyone, really good and helpful and you quickly see that he knows what he is doing.
Awesome as always! Highly recommend!
Luka was very professional and knowledgeable. He was also incredibly patient. Highly recommended and will certainly use again!