Not looking for Livescript Developers? Find other types of developers:
Hire Now
Freelance Livescript developer in Malmoe, Sweden
CTO - Chief Technology Officer at Advisa AB
Been using for mostly everything javascript for the last 2 years.
Hire Now
Freelance Livescript developer in Taipei, Taiwan
PureScript/Haskell/React enthusiast, author of react-google-maps
Tom is a JavaScript expert who has passion in creating reusable UI components with React.js. He also likes to use flux to organize complex business logic using unidirectional data-flow. He has backend experience in node.js and Ruby on Rails. https://www.tomchentw.com/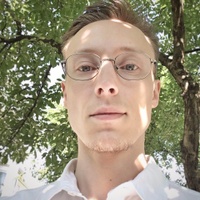 Hire Now
Freelance Livescript developer in Naperville, United States
Puts the thinking cap on.
It takes a balance many skills to build a technology for a startup. I have created many small and several large products, including REST API's, web apps and mobile apps. I have come to realize that thinking of tests first yields simpler and more resilient architectures that can withstand significant changes. A changeable code is a must in the fast-paced startup world, and that is why I am also an advocate for statically typed languages.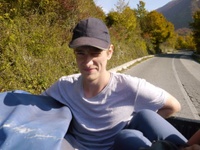 Hire Now
Freelance Livescript developer in Maidstone, United Kingdom
Node/frontend dev currently learning Android + Kotlin
I'm an experienced developer with a broad knowledge of computers going right down to the transistor level, but most of my expertise is in creating large, highly interactive JS apps with a lot of async stuff going on, for example my work with Chess.com on their live chess component, and my own chess site. I have a relaxed and curious character which comes out in my approach to design, fixing bugs and solving problems. I prefer to take a methodical approach that gets to the root of the problem and ensures that everyone has a complete understanding of the code and how it works, as opposed to applying duct-tape solutions. In my career I've always held high standards for code quality, readability and well-factored-ness, with a strong passion for "getting it right", and hopefully this transfe...
Hire Now
Freelance Livescript developer in Guadalajara, Mexico
Senior Ruby Developer at Softtek
I am a professional software engineer with expertise in web development, I have gained experience working for some of the top Mexican software consultancies. More recently I'm been working as an independent contractor for a couple of U.S. based companies. I started my career as full stack developer using different languages and technologies, always with the focus on learning and keeping up with the fast-paced profession of web development. Colleagues know me as a highly committed team player who can always be trusted to complete the work beyond expectations. I obtained a Bachelor of Engineering and a MSc with major in Intelligent Systems from ITESM university.
Hire Now
Freelance Livescript developer in Washington, United States
Full stack engineer focusing on backend javascript
Hi I'm Dan. I have been coding javascript for 13 years on the both the server and client side. Would be happy to help you with your projects.
Hire Now
Freelance Livescript developer in Ashburn, United States
Chaotic Good Sourcerer
Self-motivated individual, passionate about software engineering architectures, APIs and clean code. Possesses communication skills and can apply practical agile techniques to drive a team to successful deliveries of quality software. Focuses mainly on open-source technologies and spreading knowledge.
Hire Now
Freelance Livescript developer in Kusadasi, Turkey
Sr. Developer & DevOps at Doktorsitesi.com
I am a 37 years old Developer & Computer Scientist who works with passion & add values to projects participated in. Linux enthusiast.
Are You a
Livescript
Developer?
Get paid while making an impact. Become a Codementor for the next wave of makers.
Apply Now