Not looking for Liquid Developers? Find other types of developers: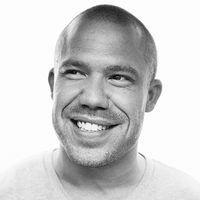 View Profile
Freelance Liquid developer in Miami Beach, United States
Search Marketing Strategist / SEO Expert / Full Stack Developer / CTO @ MarketKarma
I drive revenue. All other metrics pale in comparison. Be it billion dollar brands or startups, I've had the pleasure of crafting online strategies such that my clients achieve the type of revenue gains that garner press. I have over 20 years experience with Internet and web-based technology. My core competencies include web and application development, Amazon Marketplace optimization, affiliate marketing and organic search marketing strategy. I have worked directly on architecting online marketing strategies, both domestic and international, for a number of Fortune 100 brands. As founder and CIO of MarketKarma, I oversee organic search strategy for all enterprise accounts and work to create innovative solutions to assist retailers in tackling their online marketing challenges. Sele...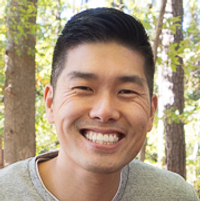 View Profile
Freelance Liquid developer in Cary, United States
Eater of pizza, work-from-home dad, maker of useful things
I like building things and helping others through sharing of my knowledge. My only job in serving my mentees is to leave them with a smile on their face by solving their problems in a timely and professional manner. I've built websites and web applications for small businesses to large organizations in the past, allowing me to solve problems of all sizes. I do my best to leverage my experiences and skills to make sure I understand the problem a mentee has and provide a solution that solves their problem. I would love the privilege of providing my knowledge in helping you meet your goals. Feel free to contact me to discuss how I can serve you. Thanks and I hope you're having an awesome day!
View Profile
Freelance Liquid developer in Jaipur, India
Technical Architect, Software Engineer/Developer, and a Roboticist with passion for Knowledge Flow
Lets connect and start discussing about your doubts/questions.. Intro: I am a Software Engineer/Developer with 6+ Years experience in Software Development. My experience and expertise make me a good Technical Architect along with an engineer. I have mostly worked on web/server softwares, middlewares and applications. I have acquired expertise and good experince with following - Specialties (Software/Programming): - Angular 2/4 - Java, Python, Javascript/Typescript, C++ - Messaging, REST, Network Programming(TCP/UDP), Netty, API/SPI Libraries. - RPC (Cross platform, cross language) - Serialization/Deserialization: XML, JSON, Messagepack, YAML - OrientDB, PostgreSQL - Web: NodeJS, Cordova/Phonegap, Canvas/WebGL programming in Javascript, HTML, CSS(Basic) - Designing Performant, Low latenc...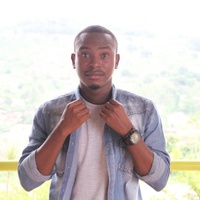 View Profile
Freelance Liquid developer in Accra, Ghana
Full Stack Developer
There are 10 types of people in the world: those who understand binary and those who don't. I'm a Web Developer, a true jack of all trades, a hybrid of both the Web Programmer and Web Designer. I spend my whole day, practically every day, experimenting with HTML5, CSS, PHP and JavaScript; and inhaling a wide variety of tech-news from Engadget and TechCrunch. I build websites and application softwares that delight and inform. I do it well. I'm curious, and I enjoy work that challenges me to learn something new and stretch in a different direction. I do my best to stay on top of changes in the state of the art so that I can meet challenges with tools well suited to the job at hand. If there is one thing that inspires most, it's technology. I never tire of trying new things, learning new ...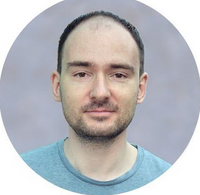 View Profile
Freelance Liquid developer in Tallinn, Estonia
15+ years, Full-stack Javascript Developer. I enjoy explaining basics patiently, or move to advanced topics in my expertise anytime. ☆ 500+ 5-star sessions.☆
[ Beginner discounts — read more... ] Web development is my life, since 2002. For over decade I'm excited to work on the full stack of web sites and applications. With more focus on Front-end and Javascript full stack in recent years. My focus: ● HTML, CSS ● Javascript, ES6 ● ⚛ React, JSX, React-Router, Redux, Material-UI ● Firebase for Web: Database, Auth, Storage, Hosting, Functions ● jQuery, Backbone, Marionette ● AJAX, Axios, fetch ● async ● Git, Github ● npm, yarn ● Chrome DevTools ● CSS Frameworks, Bootstrap, Bulma, Foundation, Semantic-UI, SASS ● Handlebars ● NodeJS, ExpressJS, MongoDB ● Webpack, Browserify, Gulp, Bower, Require.js ● Jekyll ● ---------------✁------------------------- HOW TO GET THE BEGINNERS RATE ($10 per 15 minutes) If you are beginning your journey into w...
View Profile
Freelance Liquid developer in Lagos, Nigeria
Full Stack Web Application Developer
I'm a full-stack web developer. A problem solver, a builder, passionate about knowledge. I recognize patterns fast.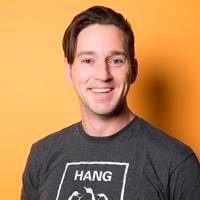 View Profile
Freelance Liquid developer in Reston, United States
Full Stack - Python / Django / iOS / Development
Full stack developer with 15+ years experience including 6 years at Google. I'll easily help you work through your problems in django/python or help you break through your coding walls. My work was recently featured on TechCrunch at http://techcrunch.com/2014/06/02/hang-local-helps-you-hang-out-more-with-friends-irl/
View Profile
Freelance Liquid developer in Rugby, United Kingdom
What do you need help with? Drop me a mesg. I'm based in the UK.
I'm a full stack web developer from the UK. Currently building web apps with Meteor JS and Angular JS. Also have a lot of experience with Shopify app and theme development. Historically i specialised in WordPress theme development working as the lead developer @ Knacc building premium themes. I have also developed a number of PHP web applications using the Codeigniter framework. I come from a design background and have 8 + years front-end / UI design experience. LESS / SASS, Grunt, Bower, GIT are my everyday tools. Drop a message if i can be of any help.
View Profile
Freelance Liquid developer in Saint Albans, United Kingdom
Frontend developer since 2005, lead frontend dev for ChartBlocks.
Frontend developer based in London, working for a web agency and an online SaaS startup. My experience includes building websites for large financial institutions and creating the web app ChartBlocks.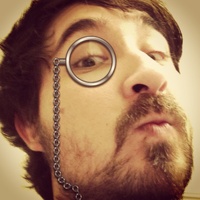 View Profile
Freelance Liquid developer in Denver, United States
Software Craftsman
I'm a software developer (generalist / polyglot) who is devoted on learning and educating cutting edge technologies. I have over 12+ years of industry experience with design, development and system architecture. I have a strong background in web application development, yet recently proficient in crafting iOS apps. Majority of my experience has been in business applications, from large complex enterprise systems to smaller sophisticated tools for small businesses. Available to assist with any sized project or issue you have!? Reach out anytime day or night!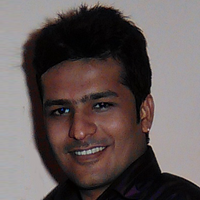 View Profile
Freelance Liquid developer in Ahmedabad, India
Shopify, Volusion, 3dcart, PHP, CodeIgniter, Laravel, Magento, Wordpress Expert
I have 8+ years of experience. I am expert in Shopify, Volusion, 3dcart, Magento, Bigcommerce, PHP, Wordpress, Joomla, Drupal, CodeIgniter, Laravel, Facebook Application & Page, Javascript, jQuery, Twitter page design. I also have experience in designing like HTML, CSS, Photoshop, HTML5 and Responsive design.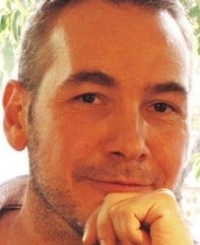 View Profile
Freelance Liquid developer in Madrid, Spain
Ecommerce entrepreneur specialized in Analytics, UX and Conversion.
Passionate about ecommerce, web analytics, user experience an entrepreneurship. I have a Physics degree and a master in Mathematics. When it comes to build and improve a website, I combine analytical thinking to understand trends from traffic data with empathetic thinking to put myself in the visitor shoes. Improve a website means, in my opinion, to provide a better user experience and to get better conversion rates. To achieve this, in the one hand you need to be able to synthesize data and, in the other hand, to understand the reasons why people visit your website, which can't be done only by analyzing traffic data, but also using qualitative techniques such as surveys or "Personas" studies.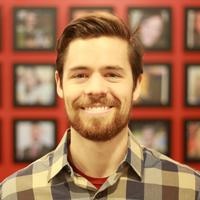 View Profile
Freelance Liquid developer in Lexington, United States
Jekyll / GitHub Pages advocate, 2 web startups, developer bootcamp instructor
I've migrated 2 company websites from CMS's to Jekyll (static site generator), served as lead instructor for corporate training & online Jekyll courses, and I've probably answered your Jekyll/GitHub Pages question on StackOverflow ;)
View Profile
Freelance Liquid developer in Toronto, Canada
Senior Ruby on Rails & Shopify Developer
Hello, I am a Computer Engineer living in Toronto, Canada. I'm passionate about software and technology. I have been working in web software development since 2007 initially using Ruby on Rails and Shopify App & Theme and going through a lot of different technologies. I can show my work and take any technical test you could consider necessary. My skill set goes beyond software development. Been part of many startups and playing many different roles, I'm sure my experience can help in a variety of situations in your project.
View Profile
Freelance Liquid developer in Washington, United States
Full stack engineer focusing on backend javascript
Hi I'm Dan. I have been coding javascript for 13 years on the both the server and client side. Would be happy to help you with your projects.
Are You a
Liquid
Developer?
Get paid while making an impact. Become a Codementor for the next wave of makers.
Apply Now