Adam Johnson
AWS Certified Senior DevOps Engineer with over 16 years in the Linux and Open Source industries
Average Rating
4.9
(22 ratings)
Dec 2016
Excellent mentor for deploying apps to AWS. Took the time time to help me debug. Highly recommend !
Wonderful mentor! Super helpful!
Apr 2016
Adam is really nice mentor whose solution work with a flow without any issues. Thanks for your help and looking forward to have more sessions with you
Mar 2016
Very helpful and fixed the issue
Jun 2015
Great knowledge! I'm looking forward to extend our project.
May 2015
Adam was extremely knowledgable and fixed my issue(s) in no time!
Apr 2015
Adam is a fantastic resource for Websockets, Apache etc
Adam is very systematic and a quick study to troubleshoot a problem.
Feb 2015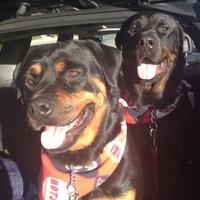 Adam is great...clear...concise...and willing to help. He helped me diagnose my connection issue to the firewall settings on my awful PC...before I had to clue...
Dec 2014
once again, came through aces
great guy to work with. very knowledgeable
Nov 2014
I was in a bind, and was very impressed with his knowledge and speed in finding a solution. I would use him again in a heart beat.
Adam was very helpful, quick to fix my issues. Never put extra content to his speech other than my questions and some nice security practice. I definitely recommend if you want a nice intelligent mentor.