Not looking for Linux kernel Developers? Find other types of developers:
Hire Now
Freelance Linux kernel developer in Gandhinagar, India
Linux kernel engineer, mentor, tech speaker
I'm a

Linux kernel

engineer and have been contributing in a mainline kernel since last 3 years. I've an experience taking classes and

Linux kernel

workshops in Indian universities.
Hire Now
Freelance Linux kernel developer in Natal, Brazil
Senior Linux Administrator and Jr. Linux Kernel Developer
In my Master degree, I used a lot of Kernel Programming to implement the Project LVWNet (in my GitHub). This project aims to create a module for simulate the MAC layer of a wireless network in Ethernet environments, then allowing use virtual machines to create a large wireless testbed. I worked hard on this project between 2012 and 2014, and I made some updates recently to allow work in Kernels 4.x; Unfortunately, I don't use these skills very much nowadays, then I'm a little rusty.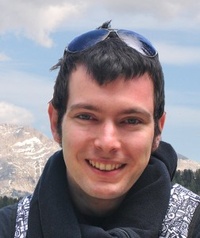 Hire Now
Freelance Linux kernel developer in Central District, Hong Kong
Director at Flavours from Apulia / Mandelbit Limited
I am a kernel hacker since several years. I mainly contribute to the batman-adv project, the mac80211 project and the netdev tree in general. Every now and then I also send bugfixes for wifi drivers and surroundings.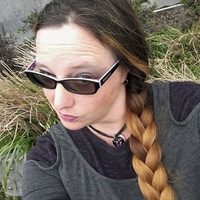 Hire Now
Freelance Linux kernel developer in Portland, United States
tekGoddess - Founder, Owner, Software & Analytics Engineer
Continuous Process and Systems Improvement Specialist seeking creative projects within the non-profit, Open Source, small business and LC3 communities. Fifteen years experience with IT Service and Software Development, primarily within the private Education Industry. Intimately familiar with both Proprietary and Open Source Application & Reporting environments bolstered by a strong background in Network, Server & Security administration. Proven knowledge leader and detailed Systems Design Analyst. Unique project proposal and management techniques with significant performance and efficiency improvement gains. Provides collaborative tailor designed solutions from concept to launch. ​Artfully applies industry Best Practices to boost innovation, facilitating Organic Collaboration and Ideat...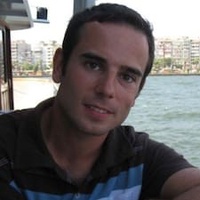 Hire Now
Freelance Linux kernel developer in Munich, Germany
Mobile / Full-stack / Database developer with lots of Linux and Security knowledge
I'm primarily a mobile, full-stack, and database developer with experience in Linux/DevOps.
Hire Now
Freelance Linux kernel developer in Rajahmundry, India
C/C++ | JAVA / J2EE/ JSF | SQL / PLSQL
Hello , this is Ravinder and I am based out of Hyderabad , India . Iam having masters in computer science and 13+ yrs exp in software development. I can help by giving full courses, pair programming to help you learn or if you have a specific problem you're trying to solve I'll work with you through it to help you resolve it and understand the solution ******************** Technical Expertise **************** # Backend : C/C++ | Java/J2EE # Frontend : HTML/CSS | JavaFX / JSP / JSF / PrimeFaces # Database : Oracle | MySQL | MS SQL |Postgres # Applications : Oracle ERPs # Functional : HR/HCM domain Outside of CodeMentor I am an software applications architect based in India - I have experience working in large scale complex ERP system using 'Oracle' Technologies. *...
Hire Now
Freelance Linux kernel developer in Cagliari, Italy
Polyglot developer
I am a passionate Linux enthusiast turned Software Developer, happy when solving problems in a different/creative way or when troubleshooting freaking bugs. I love C based programming languages, Software Development Tools and Databases. I've worked with several programming languages and explored many technologies so far even though at the moment mainly involved with Java development. Started loving the Mac since 2008 I usually develop and experiment on the Apple ecosystem in my spare time in addition to tinkering with the Raspberry Pi. Specialties: Java, Eclipse, Objective-C, Agile methodologies, continuous integration, web development, scripting languages like: Python, Perl and Bash. Vim and Git fanatic.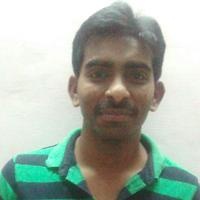 Hire Now
Freelance Linux kernel developer in Bengaluru, India
Senior System Administrator with 8+ yrs of Exp
I am competent professional with 8+ years of rich experience in the area of Linux, VMWare, Backup and Storage. I also have very good expertise in writing Shell scripts to reduce the manual effort. I am here to help the users to resolve their technical issue which can help me to improve my technical skills. Primary Skills: - Linux (RHEL 5 &6 and Cent OS) - VMWare - Symantec Net backup - SAN (Netapp and Hitachi) - Shell Scripting
Hire Now
Freelance Linux kernel developer in Dublin, Ireland
Cloud Engineer / Solution Architect / Kubernetes Trainer
Linux design architect and systems engineer who can also do web development. Just don't try to hire me for a web design job. I know how to make systems talk to each other, keep them secure and running in an automatic fashion. I've yet to learn how to make them pretty.
Hire Now
Freelance Linux kernel developer in Gurgaon, India
Software Developer having expertise in Android, Java, Git and Linux with 4+ years of experience
- Forte includes Android app development and Android OS development. - Active contributor at the The Processing Foundation projects. - Been a contributor at open source projects like phpMyAdmin, CyanogenMod, Android and Processing - Excellent in JAVA. - Good in object oriented design principles and patterns usage. - Other skills include PHP and JavaScript.
Hire Now
Freelance Linux kernel developer in Arlington, United States
COO at Castaway Labs, UAE
Communication Systems Engineer and Software Developer; Been working on web apps and infrastructure for 5 years now. Current employers/contractors hire me as an expert at Node, Angular and React (*.js) and Go. Additionally I have done and still do DevOps/Support for several businesses (on contract). I have taught Python to high-school students in United Arab Emirates under the British curriculum, for 2 years. I've worked with kernel and low-level programming in C on different architectures. Apart from all of that, I know Java and Ruby as well.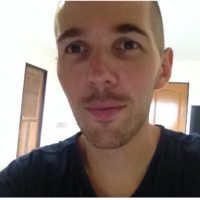 Hire Now
Freelance Linux kernel developer in Bangkok, Thailand
Expert C, C++, C# developer - 10+ years experience
Expert developer with strong debugging capabilities. 10+ years experience in C, C++, C# programming. From embedded systems (low level drivers), to Mobile applications (Xamarin, iOS, Android). Skills : - C/C++/C# - Development, debugging, optimizations - Memory structures, pointers, arrays, chained lists... - Mobile apps: Xamarin, Mvvmcross, iOS/Android - Multi-core/Multi-thread - Real-time and memory constraints. - Web technologies: php, mysql, javascript, wordpress, jquery
Hire Now
Freelance Linux kernel developer in Indianapolis, United States
Experienced Software and Systems Engineer
Technical manager and engineer experienced with various GNU/Linux distributions (15+ years) such as Debian, Red Hat, SuSE, Gentoo and Mandrake, as well as BSD, Solaris, and other Unix-like environments. Experienced with Microsoft technologies such as all flavors of Windows, various Windows servers, and integration of Microsoft technologies with Unix and GNU/Linux environments. Experienced in Perl, Python, C/C++, Java, JavaScript, JSP, C#, Shell Scripting, in addition to many legacy computer languages. Worked with various development, debugging and testing tools such as Git, Mercurial, SVN, CVS, BugZilla, Trac, Visual Studio, GCC, and GDB. Self motivated with the ability to quickly learn new concepts. Passionate about open- source/free-software trends. Experienced with and passionate about ...
Hire Now
Freelance Linux kernel developer in Princeton, United States
Full-stack developer
Sapan has developed iOS apps, highly scalable cloud services, compilers, OS extensions, and a variety of tools for Linux and distributed systems.
Hire Now
Freelance Linux kernel developer in Ashburn, United States
I love to help learners build their skills!
Hey there! I have years of software engineering experience - not just coding, but automated testing, deployment, documentation, and the Agile workflow. I'm also well-versed in Linux administration. I'm a Python enthusiast and I'm very well grounded in object-oriented development. I want to build an open and diverse tech world which is welcoming to all people. Students, ask me about discounts! :)
Are You a
Linux kernel
Developer?
Get paid while making an impact. Become a Codementor for the next wave of makers.
Apply Now