Not looking for Linear regression Developers? Find other types of developers: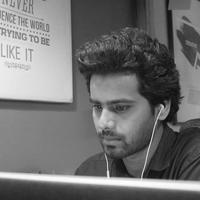 View Profile
Freelance Linear regression developer in Deoria, India
CTO/Deep learning Researcher (NLP) @ Neuron
I am the CTO/Deep Learning Researcher(NLP) at Neuron and supervise the research and development work of Neuron's core NLP platform. Area of work: - Deep Learning in NLP - Recurrent/Recursive Neural Nets, Convolutional Neural Nets, Attention Networks - Sequence Labelling, Sentence Classification, Auto encoders, Encoder-Decoder Models, Sentence Embeddings, Predictive Statistical Modelling - Machine Learning - Regression, Ensemble Learning, Neural Nets, Recommendation Systems Interested in working with: - Memory Networks - Deep Reinforcement Learning - Deep Generative Models - Optimization methods for DNNs - Deep Learning for Computer Vision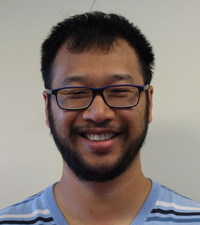 View Profile
Freelance Linear regression developer in Mississauga, Canada
PhD, former university instructor and software engineer with 20 years of software development experience in MATLAB, Python, Java, C, and C++. Image Processing and Machine Learning are part of my all-balanced diet. Students get a 33% discount!
- Ph.D. (2013) - Electrical & Computer Engineering, Ryerson University, Toronto, Ontario, Canada: http://www.ee.ryerson.ca/ - Licensed Professional Engineer (P.Eng.) - Province of Ontario, Canada: http://www.peo.on.ca - Currently a CodementorX developer: https://hire.codementor.io/ - Former Vanier Canada Graduate Scholar (2010-2013): http://www.vanier.gc.ca/en/home-accueil.html - Currently an Advanced Computer Vision Engineer at Zebra Technologies: http://www.zebra.com - Was an instructor in various Electrical & Computer Engineering courses at Ryerson University: http://www.ratemyprofessors.com/ShowRatings.jsp?tid=1558334 - Research focus: Computer Vision, Image Processing, Machine Learning, Numerical Methods and Optimization: http://scholar.google.ca/citations?user=5piX29gAAAAJ&hl=en - 20...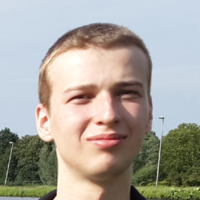 View Profile
Freelance Linear regression developer in Kiev, Ukraine
Functional Programming & Data Science Expert
5 years of experiece with JVM technologies. Functional programmer. Author of a number of learning materials on Scala.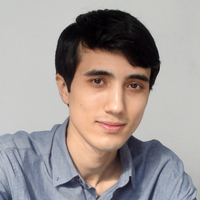 View Profile
Freelance Linear regression developer in Almaty, Kazakhstan
Software Engineer
I am a software engineer with interests in Scientific Computing, Simulations, Embedded Systems, Distributed Systems, AI and Machine Learning, and Game Development. I'm passionate about inventing new tools and solutions, and more importantly helping people along the way in doing so. Over the past years I've worked on projects in domains such as desktop applications, web applications, embedded systems, machine learning and AI agents. Currently I'm involved in developing enterprise applications using Java EE.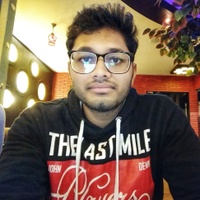 View Profile
Freelance Linear regression developer in Manassas, United States
Software Developer in Microsoft and programmer with 7+ Years of Experience in C++/C & 4+ in Python & R
Coding and Mathematics Enthusiast Currently, I am final year student at Indian Institute of Technology, Varanasi. Won Microsoft's Hackathon Code.Fun.Do in Jan 2016. Created a Windows Phone App which is a navigation assistant app which helps identify the least air polluted route to one's destination. I do Competitive programming. I have won many college contests.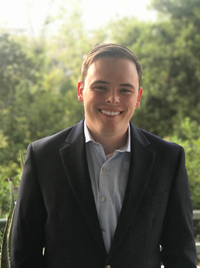 View Profile
Freelance Linear regression developer in Los Angeles, United States
Let me help solve your toughest problems.
I pride myself on my ability to write solid, well documented and fully tested software. With the projects that I have worked on, my software has not only needed to hold up to use by its users, it has also needed to be able to withstand scrutiny in court. As a result, I take writing quality code very seriously. Over the last few years I have worked on creating a platform to revolutionize the way that investigators (of all kinds) explore unstructured data, primarily text documents. I did this by taking advantage of the latest technologies and techniques in information retrieval and natural language processing. I also created a simple yet powerful language that allows investigators to ask deeper questions of the data. The end result of all of that effort is a system that allowed a forensic ...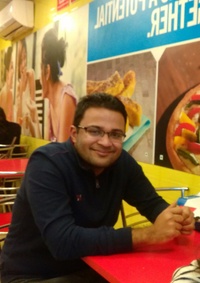 View Profile
Freelance Linear regression developer in Kanpur, India
Python C++ R Matlab Programmer with expertise in Machine Learning and Data Science with experience of 2+ years
Open-Source Developer and Data Science Expert. I have experience in programming languages Python, C, C ++, R, Matlab Programming with special interests in software development, Machine Learning, and Data Science. I would love help anyone in the projects that overlap my experitse and interests. Former Digital Analyst at Accenture. Research Programming(Matlab) intern at IIT Kanpur.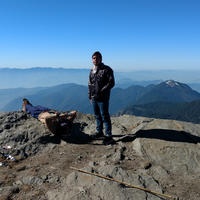 View Profile
Freelance Linear regression developer in Varanasi, India
An enthusiastic programmer and a data scientist.
I have experience of working with various programming languages like C, C++, Python, SQL, JavaScript, HTML, CSS, etc. I have been doing competitive programming from last 3 years with C, C++ and Python. I spend my time by solving different problems related to the field of competitve programming which helps in the development of my problem-solving skills and doing small projects of my own in the field of machine learning which helps me learn new concepts and developments in the field of machine learning. I am passionate about learning the applications of machine learning in software developments and various other fields like medical, finance, etc.
View Profile
Freelance Linear regression developer in Noida, India
Machine Learning developer with api & app development experience
I'm a Software Developer working at Zomato. I work in the machine learning team and on a daily basis, I touch base with Machine Learning, Data Analysis, Gaussian Curves, Android apps, backend RESTful APIs and everything and anything. I love playing with data, it's so fascinating. I also contribute to various open source projects. My github profile is github.com/shubhamchaudhary In recent past I have also published a research paper in ML with IIT Bombay whose main focus was to create an intelligent road transportation system that can handle situations of Indian roads.
View Profile
Freelance Linear regression developer in Seattle, United States
ex-Intern at The New York Times and Google. Machine learning and functional programming nut.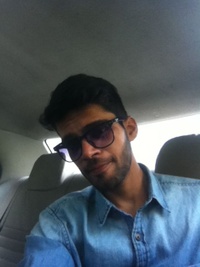 View Profile
Freelance Linear regression developer in Varanasi, India
Expert Programmer (Python, C , R, Haskell) -Data Scientist-(Pandas-Matplotlib-Highcharts-Pyspark-sklearn)-PyGame-Machine Learning-DjangoRestFramework-API-Web Scraper--Bots
I have expertise in Python and Django and have a great experience working as a web developer where i started with javascript and jquery along with bootstrap frwamework. I have used Python a lot for scraping,demographics,Data analysis and game development,Sending GET/POST API/JSON django(API,Rest Framework), recently I have been doing Data science using (Pandas, Matplotlib) and Pyspark.
View Profile
Freelance Linear regression developer in Vasant Kunj, India
Data Science | Machine Learning | Pythonista
I'll do my best guiding you in areas of Data science,Machine/Deep learning,web development using Python, Version Control System (Git), and some hacks to be more productive. I've been to a lot of hackathons and have won some.Currently, I'm part Stanford's Scholar Initiative and doing independent research on Machine/Deep Learning. Also I am a core member of PyData community and have given some talks there and love to mentor people.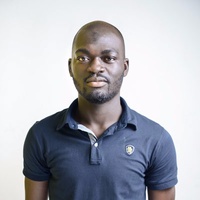 View Profile
Freelance Linear regression developer in Lagos, Nigeria
Machine Learning Engineer
I'm a Software Engineer with a major focus on Machine Learning, enterprise web applications and distributed systems. I've built large-scale machine learning systems for clients in a variety of domains from start to finish. I'm passionate about personalizing users experience; to that effect, I'm currently building the personalization systems at Konga, connecting shoppers to products they'll love and buy. I have strong interests in probabilistic graphical models, neural networks, latent factor models and their applications to recommendations and personalization, time series data and computer vision.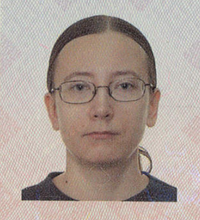 View Profile
Freelance Linear regression developer in Verona, Italy
Data analysis and machine learning consultant
I solve problems related to data analysis, machine learning, and artificial intelligence. My special interests are digital health, quantified self, and anything related to type 1 diabetes. Technical skills: • data analytics and predictive models: e.g. linear regression, logistic regression, decision trees, SVM, random forest, K-means clustering, artificial neural networks • Python: scikit-learn, pandas, networkx, Django • R project for statistical computing (#rstats) with ggplot2 visualization library • natural language processing, regular expressions, corpus analysis for linguistics • social network analysis, community detection, Gephi • data preparation: writing scripts for organizing datasets, getting and cleaning data • exploration graphs and descriptive statistics • basic IT skills: ...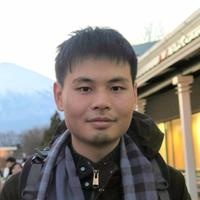 View Profile
Freelance Linear regression developer in Singapore, Singapore
Data-related and CSS
I majorly work on machine learning algorithms. I am familiar with data-related language like Python/R/Matlab and the good practices for each of them. I also know CSS quite well, if you have encountered any hard alignment/strange behaviors, I can look at the code and find out some good solution.
Need to Hire a Senior
Linear regression
Developer?
Get Started
Are You a
Linear regression
Developer?
Get paid while making an impact. Become a Codementor for the next wave of makers.
Apply Now